deià-dreaming: impressions of an island.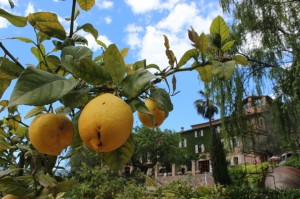 "Travel does what good novelists also do to the life of everyday, placing it like a picture in a frame or a gem in its setting, so that the intrinsic qualities are made more clear."
– Freya Stark 
There are some journeys that feel like a novel. They have a beginning, a middle, an end, as well as a cast of characters who weave in and out of the story, giving it shape along the way. There are themes and motifs, and your understanding of them develops over time, naturally, like a film slowly draws you into its world.
Then there are journeys that feel more like a poem – a haiku, even – in their brevity, in the way they leave you with not so much a discernible storyline as a collection of images – fleeting impressions that stay in your mind long after you've left.
My three days on Mallorca felt much like this: less an extended journey from A to B as the chance to simply be on the Mediterranean island, where I'd come to the village of Deià on its northwest coast to stay at La Residencia, a truly beautiful hotel owned by Orient Express.
In between taking notes and photos for the reviews to come, I found the village and the valley that surrounds it full of inspiration – so much so that even now, as I've been treading Moroccan soil the past week and exploring a vastly different world, I can still picture it vividly.
I've been dying to share with you a few of the images still flickering through my mind…hope you enjoy them!
Rugged, terraced slopes; remnants of a medieval agricultural system still in place today.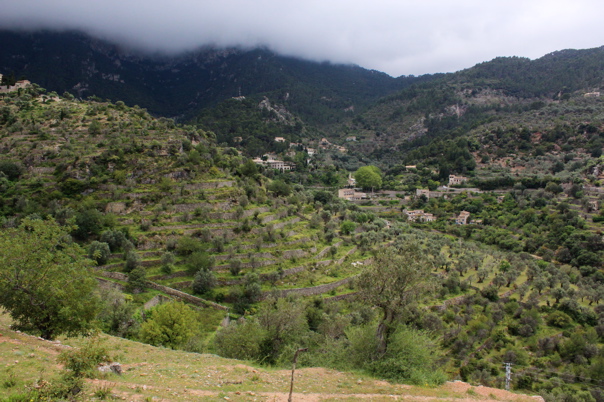 The towering peaks of the Sierra de Tramuntana mountain range; at times illuminated by the afternoon sun, at other moments shrouded in heavy mist.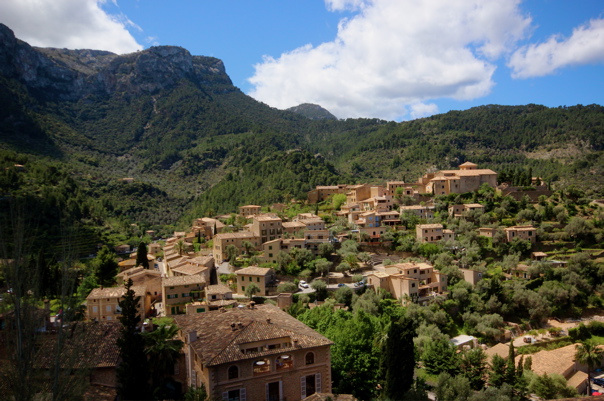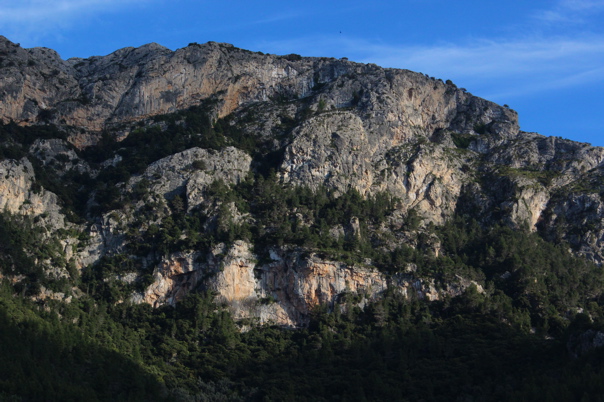 A sea as blue as Crayola's 'cerulean' crayon I could never quite pronounce as a child.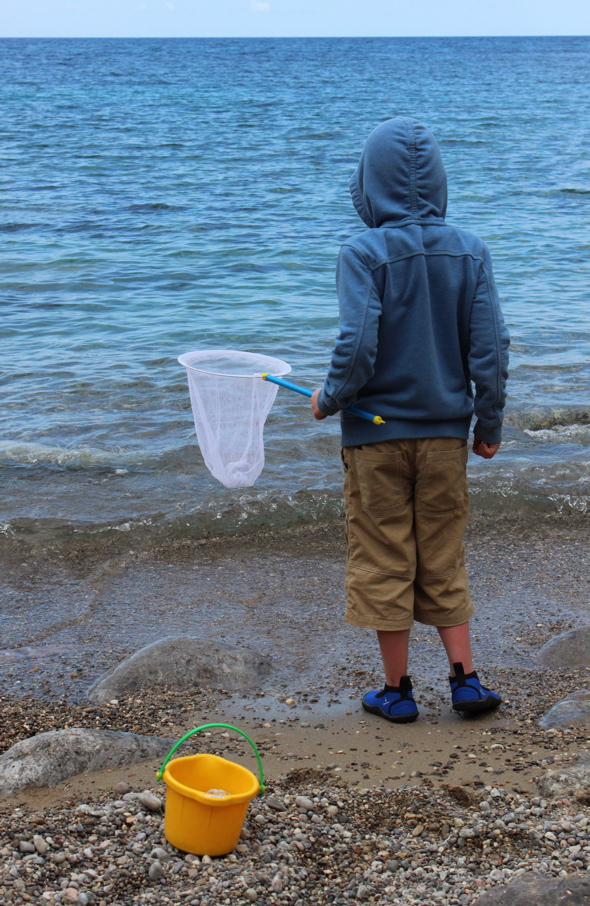 Deià's ivy-covered houses, each with their green shutters and stone walls, and a single church whose bell tower rang the time every quarter of an hour.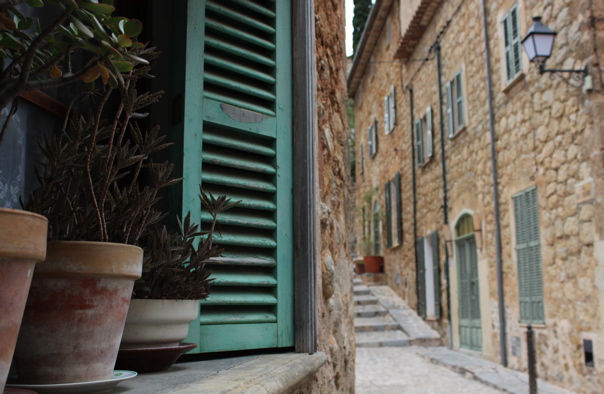 A landscape brought alive by citrus groves; ripe lemons and oranges dangling like baubles on a Christmas tree.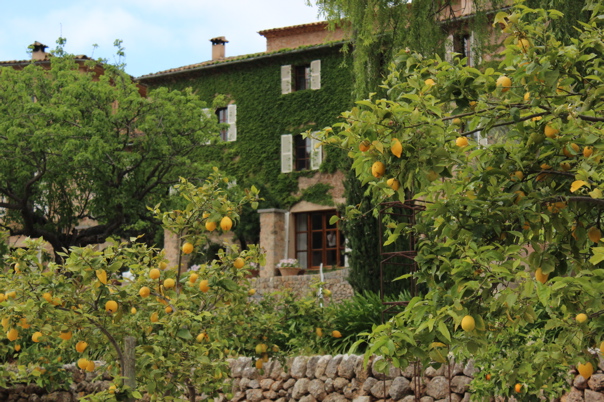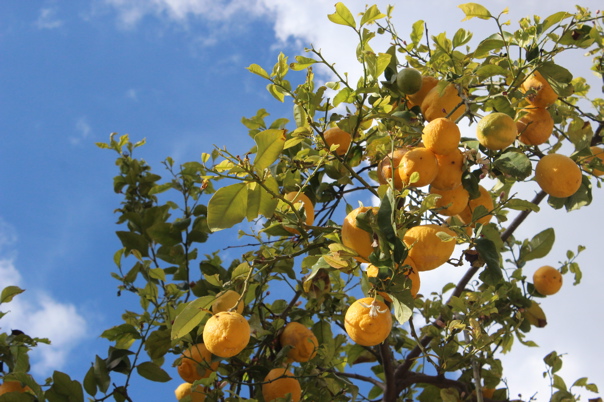 And a room at the top of a hill I was grateful to call home.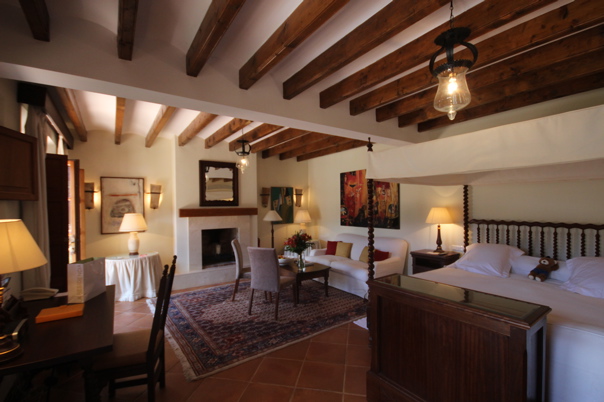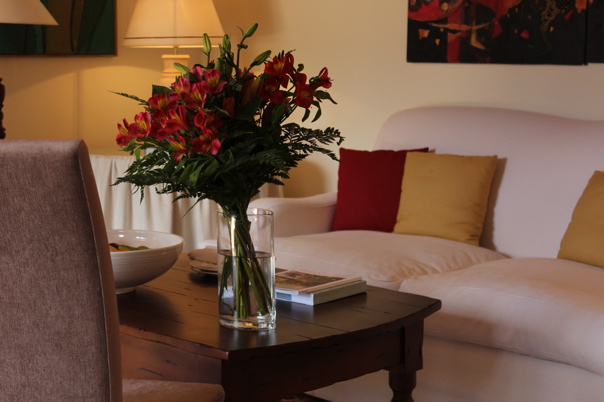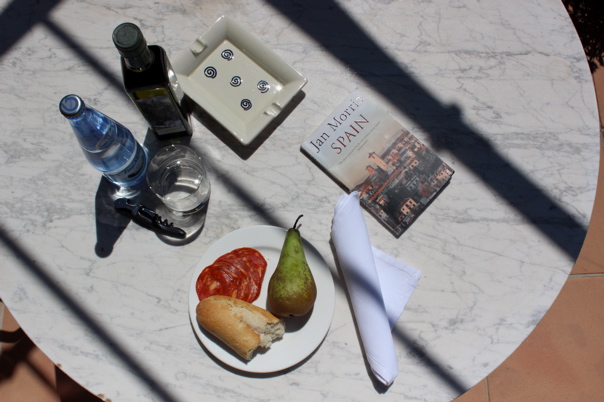 Is there a journey you remember more like a poem than a novel?
how to have your own deià-dreams on mallorca:
While you could choose to rent a car or take a taxi, Deià is also easily reached from the island's capital of Palma by two buses: line 1 from the airport to Plaça d'Espanya (€2.50 o/w), where you can then catch the 210 from the Intermodal station to Deià (€2.60 o/w). The latter service is reliable if a little infrequent (see the schedule here).
Treat yourself to a bit of island luxury at La Residencia, whose entrance is only meters from where the bus drops you off in Deià. Double rooms start at €445 ($575).
When you're not enjoying La Residencia, explore Deià and get to know the many writers and artists who call it home, use the hotel's free bikes or rent a Vespa to visit the nearby port town of Sóller, and walk down to the Cala Deià cove to catch the sunset.
Disclosure: I was kindly invited to stay at La Residencia as a guest of Orient Express. While I am incredibly grateful to the staff for their hospitality, all opinions and impressions – poetic or other! – are my own.