moving towards momentum: on saying no to the snooze button.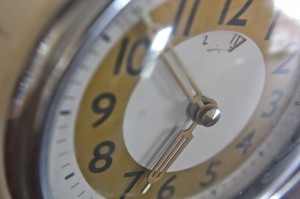 "Momentum," she repeats. "You can't just stand there if you want something to fly. You have to run."
– Lauren DeStefano, Fever
It's 6.30am in northwest Spain and as my alarm clock brrrrings to life, all I can think is:
I so don't wanna do this.
The snooze button gets a couple of love taps as I debate the latest possible moment I can get out of bed and still make it out the door of the pilgrims' dorm by seven. 6.42, to be exact.
I may wax poetical about the Camino, about the beauty of walking hundreds of miles and carrying all that you need solely on your back, but let's face it, the reality of the pilgrimage wasn't always pretty – and nowhere was this more the truth than at the beginning of each day.
It's in the early hours of the morning that your muscles are at their stiffest, your feet like two throbbing blocks of stone (if indeed such a thing exists), and it's the most tempting thing in the world to delay getting started. To linger over your coffee and have another piece of toast. And then another.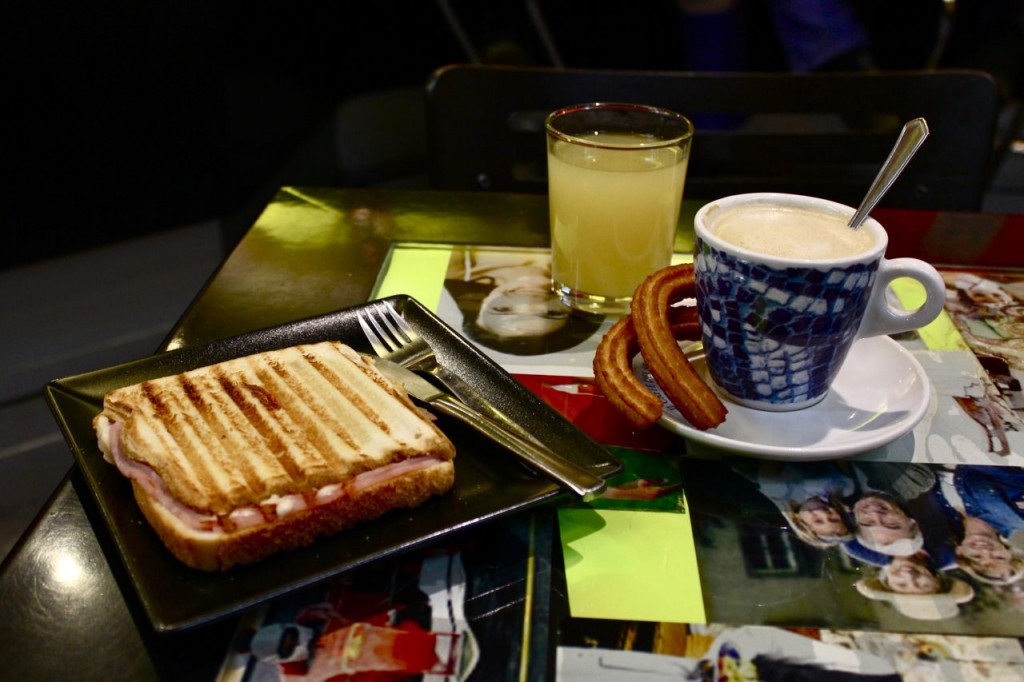 Ironically, though, getting started is actually the best thing you can do, for after an hour of hobbling down the trail like a woman three times my age, something happens. Muscles loosen, feet warm up, and that little thing called momentum begins to build.
Lately, as I've been spending some time at home in Virginia, in hopes of catching up on writing and blogging, I've been pushing the snooze button again – figuratively, in this case. Stalling over the coffee pot, emptying the dishwasher, watching my umpteenth episode of House Hunters International (who knew viewing homes could be so interesting?).
Once again, I'm in a battle to build momentum. But slowly, things are starting to get going again; every morning, I find myself a little less hesitant to head upstairs to my desk. And as I've been able to gradually work my way down my to-do list, I thought I'd share some of the tips I've learned about momentum with you – whether you're hoping to start a book, a new blog or just get that never-ending to-do list taken care of:
1. start small.
If I put "write second book" on my to-do list, I can't say there'd be much hope in getting that done. Heck, at this point, even "write first chapter" sounds a little intimidating. Instead, I'm starting small.
I finally got around to starting a Facebook page for The Great Affair (which I'd love for you to join!).
I finally updated my Publications page so that it's no longer half a year behind (embarrassing…).
I finally created a profile in National Geographic's My Shot photography community (yes, I'm aware there is a 0.00001% chance of my photo being picked for an issue, but you never know, right?).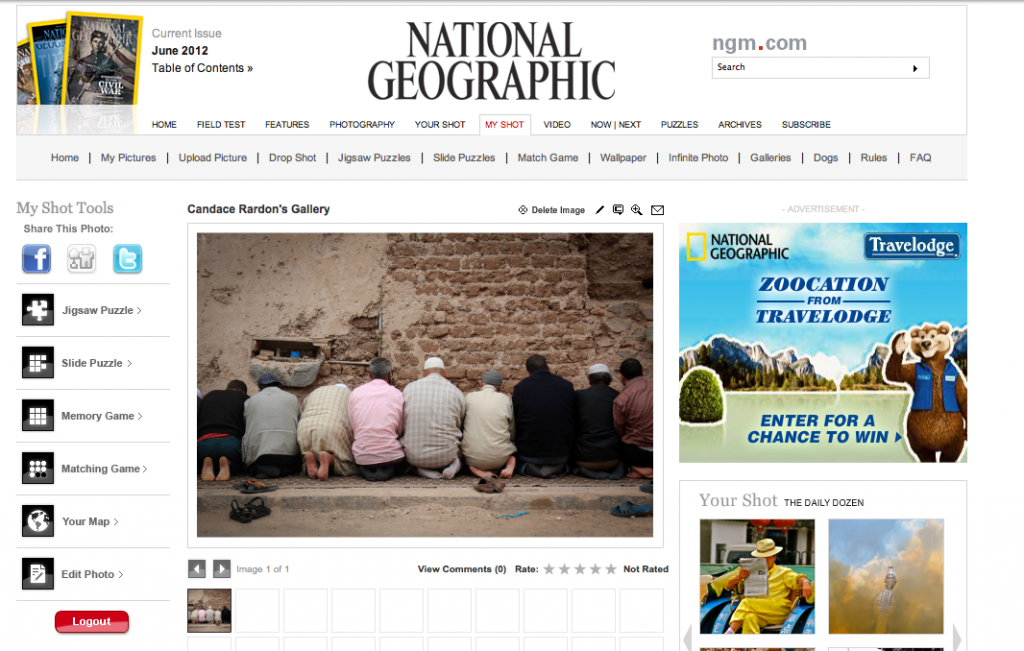 None of these things are particularly earth shattering, but as you probably noticed from my frequent use of the word 'finally', they were all things I'd been meaning to do for a long time. Little things, but goals nonetheless.
2. make a list.
You've also no doubt noticed I'm a big fan of lists. Especially long lists, because they keep me motivated to keep working, to keep feeling the satisfaction of ticking every item off. When combined with point #1 on starting small, it's like a money-back guarantee for momentum.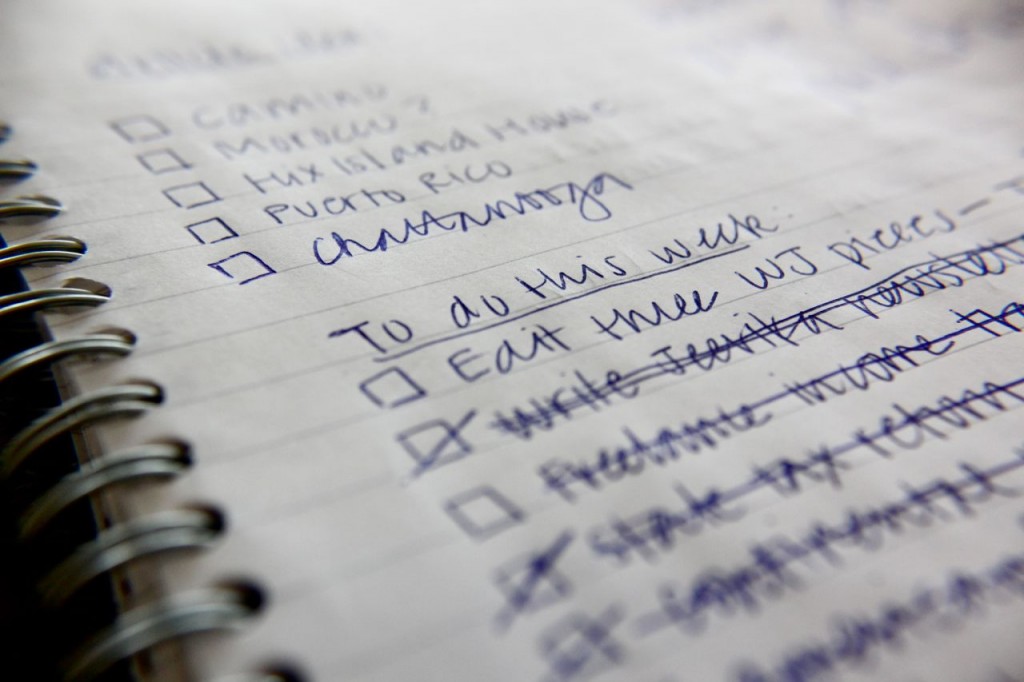 3. just show up.
Even when you don't think you have anything to write, even when House Hunters is a new episode (and in London no less!) – I've discovered there's power in just sitting down at my desk. It's like a big giant signal flare to my brain that says, "Hey, we're here to get some work done, okay?"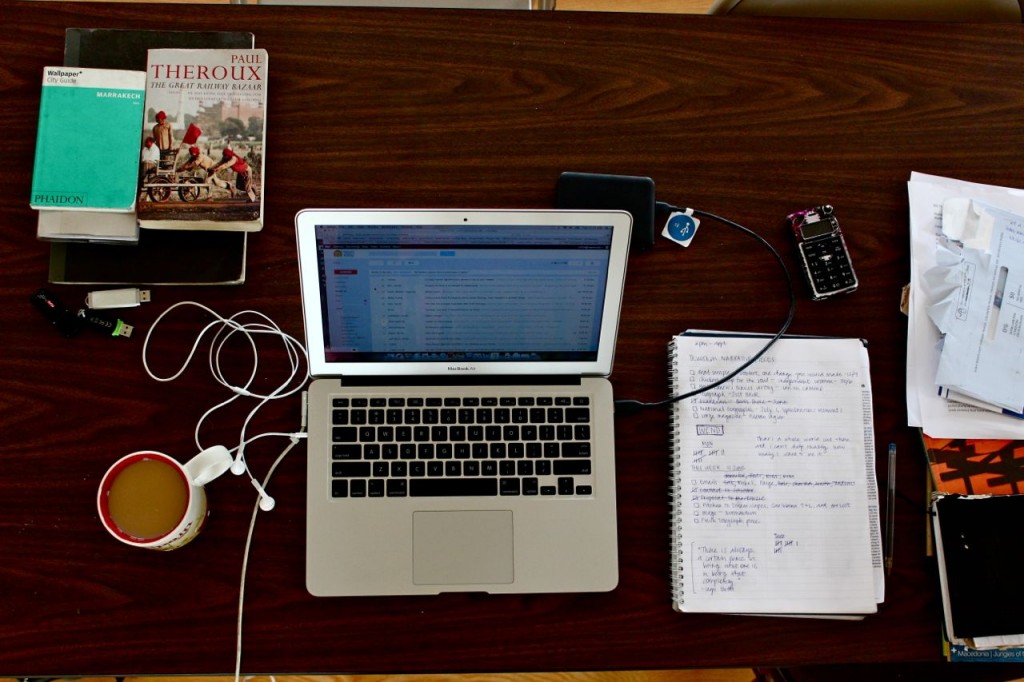 Woody Allen himself said, "Ninety percent of life is just showing up." And as Taylor Lindstrom writes on Copyblogger, "Write every day. Write at the same time. Write for hours. Write for 20 minutes. Just show up and write."
Start small. Make a list. Show up. Because sometimes, the hardest part is just getting started…
Thanks for reading,
Candace
What are your own tips for building momentum? Feel free to leave a comment below – I'd love to hear them!