color and conflict in marrakech's dyers market: a photo essay.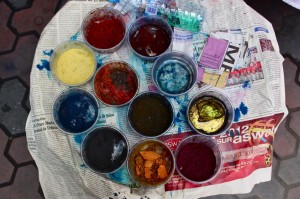 "Would you like to visit the dyers market now?" Josef asks me.
I look up at him from my perch on a tiny stool among an assembly of glass-cutters and blacksmiths, lost somewhere in the bowels of Marrakech's famed souks.
You could say I've been here a while, captivated by the staccato rhythm of their hammers, mesmerized as they shape metal into trays, lanterns, and sconces. Groups of other tourists have come and gone, and yet I seem unable to move; aware that my last morning in Morocco is slipping through my fingers and yet held in place by my fascination for these trades.
I take Josef's suggestion – as much out of my curiosity about what a dyers market is as from my awareness that he might subtly be hinting it's time for me to beat it.
Whether or not he was, I'll never know. As for my curiosity? I would soon found out.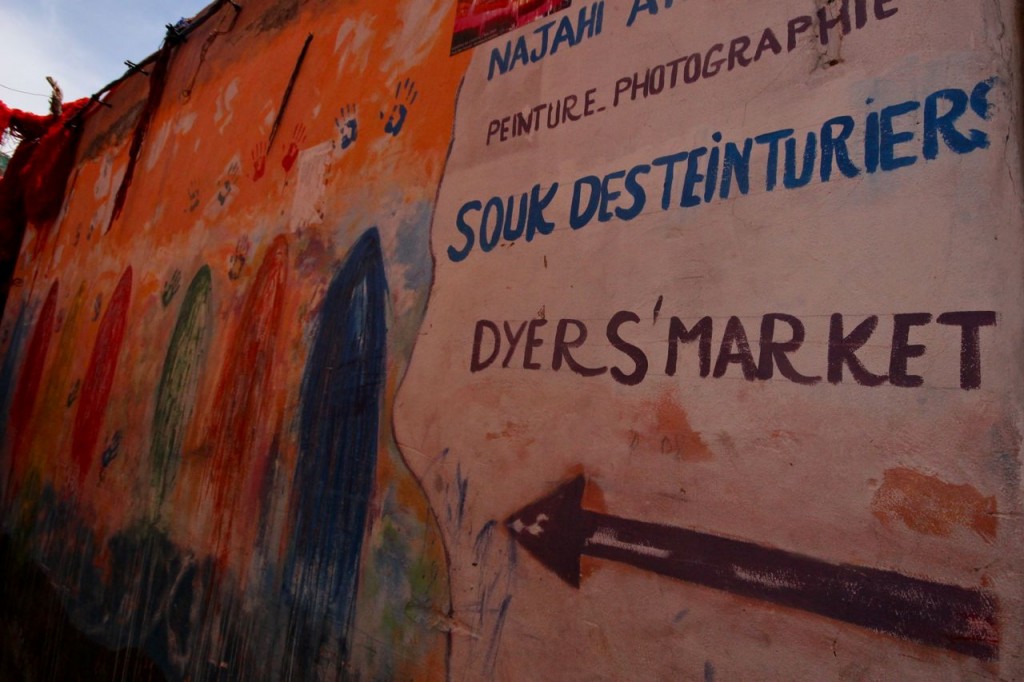 Souk, or souq, is the Arabic word for market, and describes the open-air marketplaces found in cities across the Arab world. Predictably, the covered streets of Marrakech's souks are home to endless stalls of bright, cheap souvenirs, but the farther back you push, the more interesting it gets.
After what seems like a thousand serpentine turns through crowded alleyways, we reach the dyers market – and it doesn't take long for me to realize this is my favorite corner of the souks yet.
Josef hands me off to his friend Aziz, whose hands are stained a deep red from working with the wool. On tables around the market are neat rows of bowls containing the powdered dyes, and Aziz points out each color.
Indigo, henna, mascara.
Saffron, henna, poppy flower.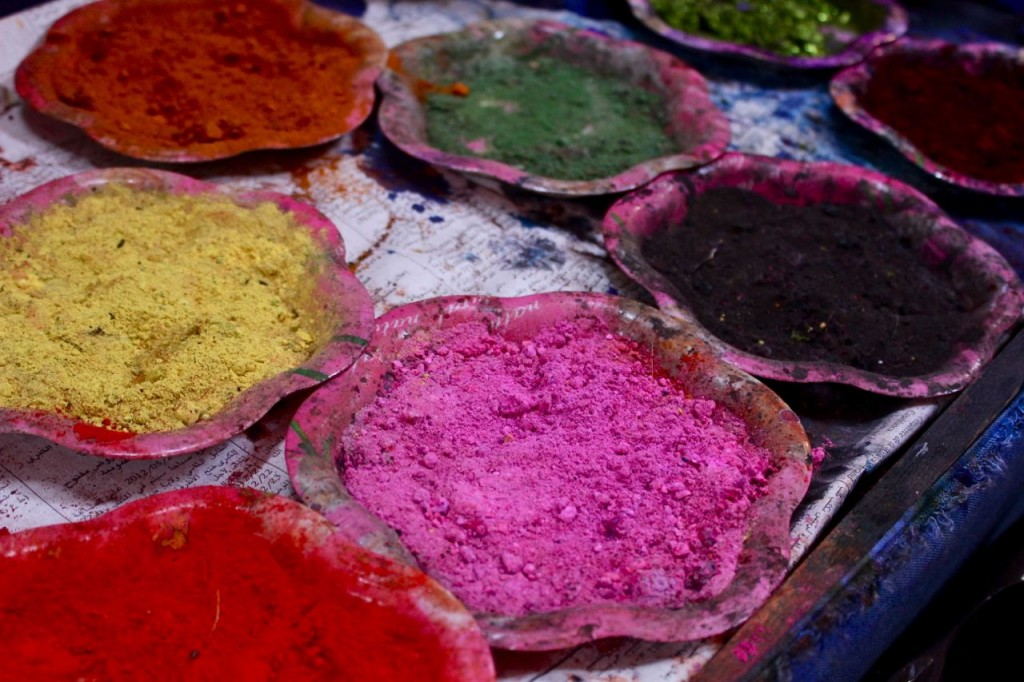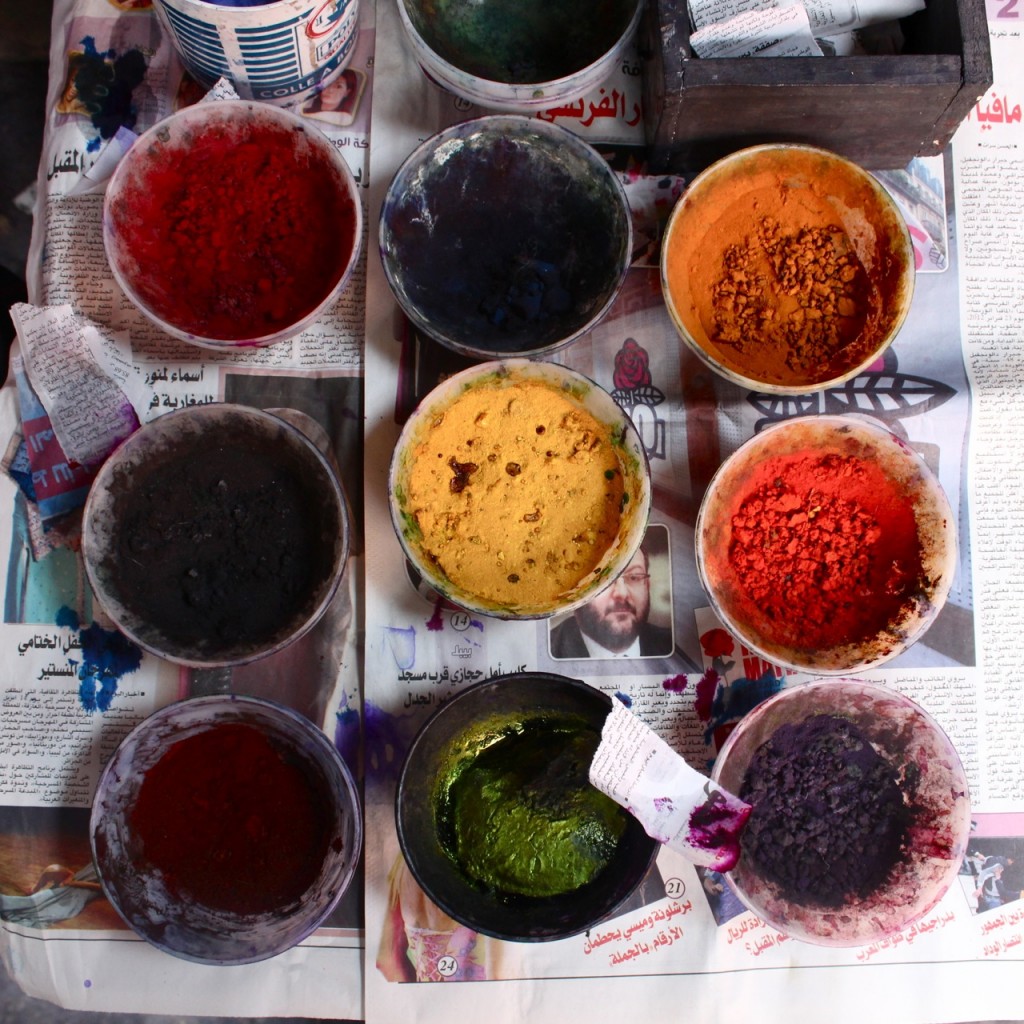 But then Aziz dips a damp piece of newspaper into a rust-colored dye and the slip magically flushes cobalt. Another green-gold powder reveals fuchsia. It's these surprising dyes that beguile me the most.
The reminder that what you see isn't always what you get.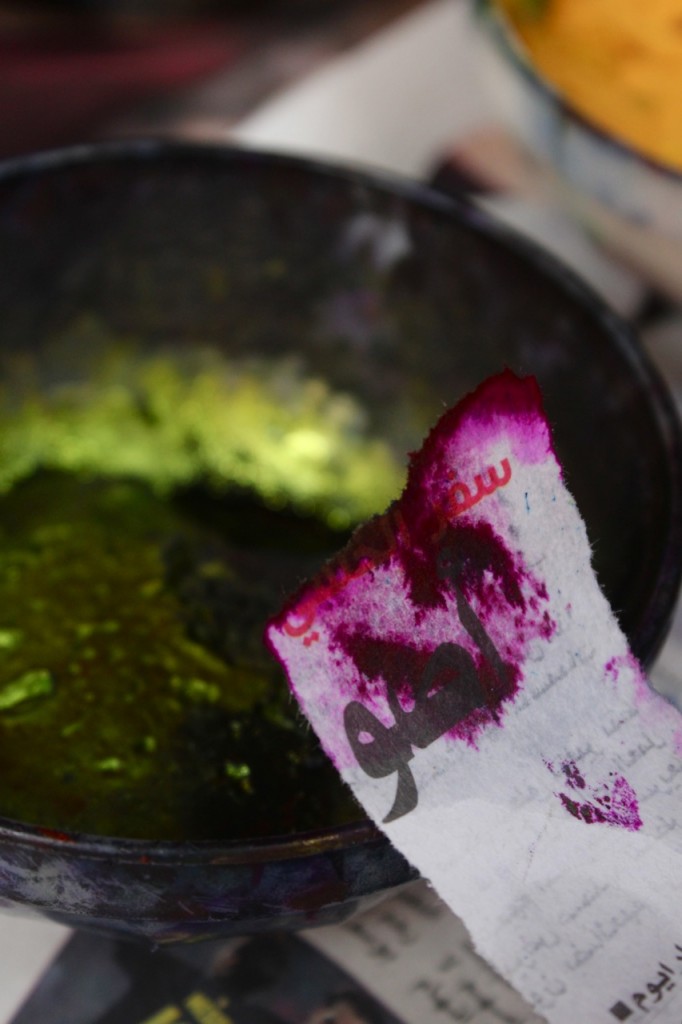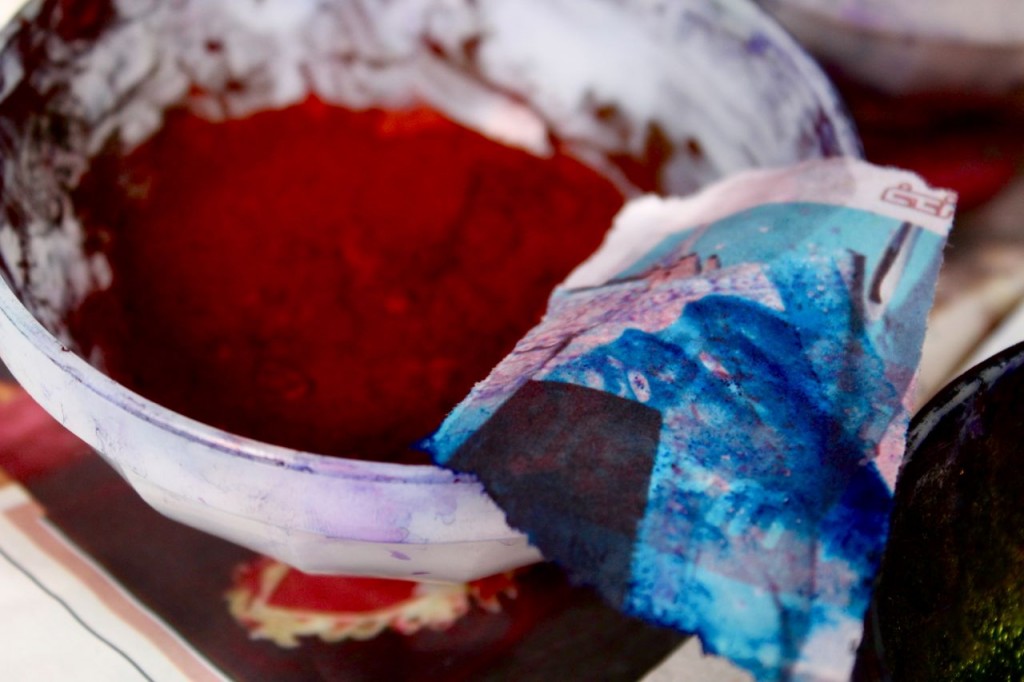 Next I follow Aziz upstairs, where the entire rooftop functions as a drying rack for the newly-dyed wool. I'm greeted by a sea of red – endless loops of scarlet laid out like scarves warming in front of the fire after a snow day.
"Tomorrow you come, different color," Aziz says. "Maybe blue, maybe poppy flower or orange."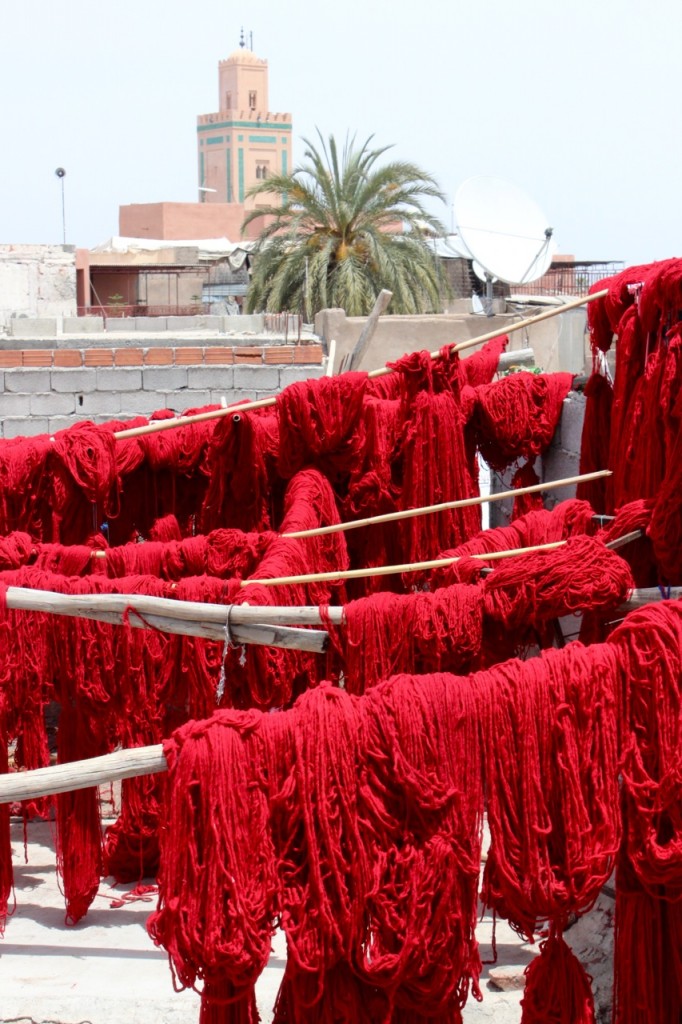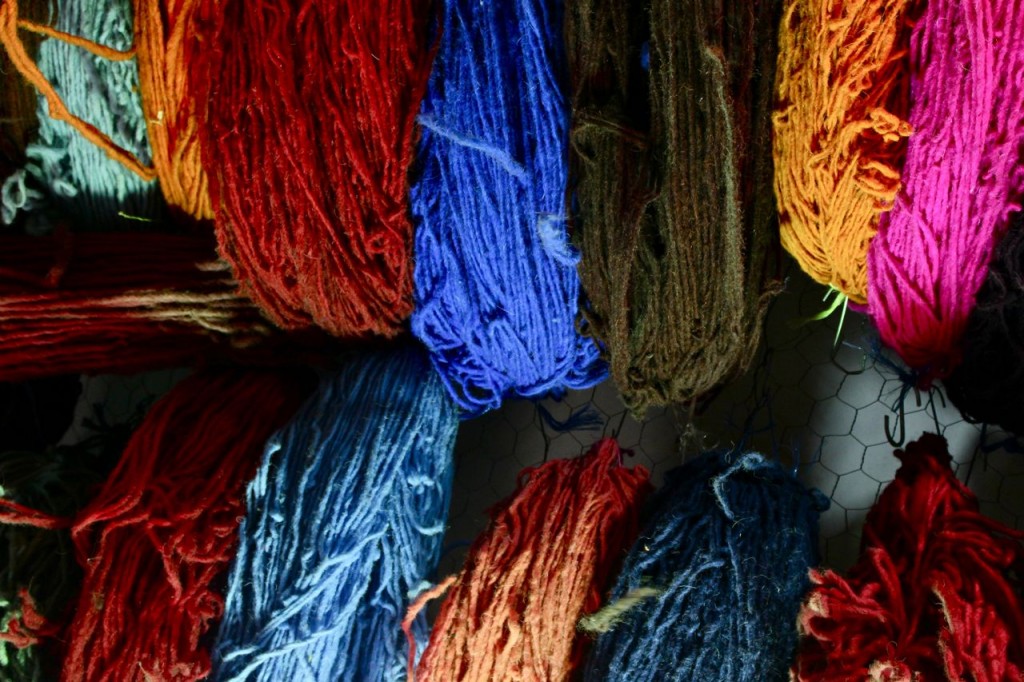 But as Aziz leads me farther through the market's nooks and crannies – introducing me to other dyers like Roini, who dips scarves in and out of a tin cauldron of black dye – I feel a familiar tension coming back. During my time with the blacksmiths, as interested as I was in their work, I couldn't help asking myself:
Are they doing this for me?
And by me, I mean the entire tourism industry. Would these men be sitting here, bent over metal and wool they'll never use themselves, if it weren't for tourists? It was a question I wanted to ask 23-year old Jusef, who's been cutting glass in the souks since he was 14.
Is he happy sitting here day in, day out, as yet another tour group is led by their stall?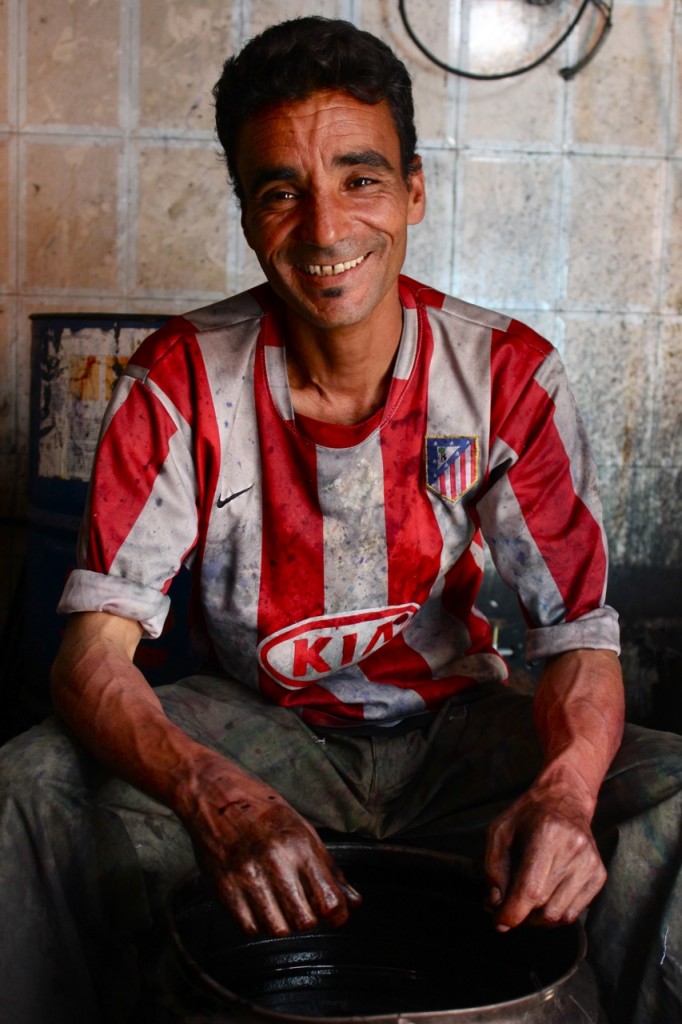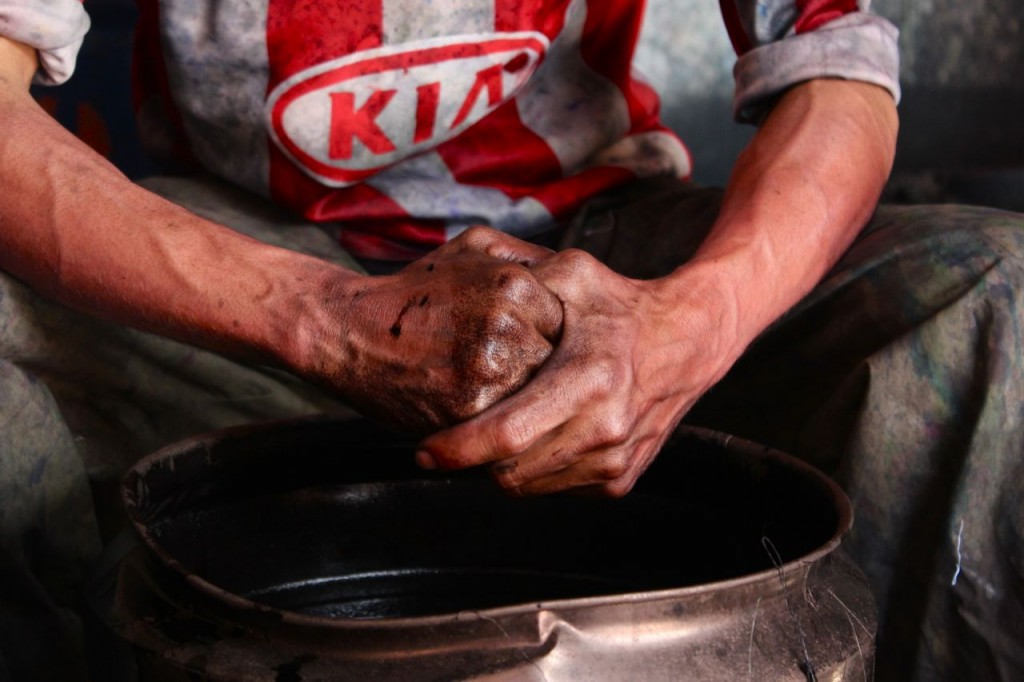 I didn't feel this conflict in Old Delhi, where again I watched for hours as ancient trades were carried out. In Delhi, they'd felt practical – an iron wallah smoothing out shirts and trousers with a hot coal-filled iron, printers adding an accent color to 500 business cards by hand. They were tasks that didn't seem to hinge on whether I – the tourist – was there or not.
Although sites like About.com say that the souks and dyers market are "what make Marrakech so attractive, people still work here – it's not all for tourists," I couldn't help but note that all of the tradesmen's products were exactly that.
For tourists.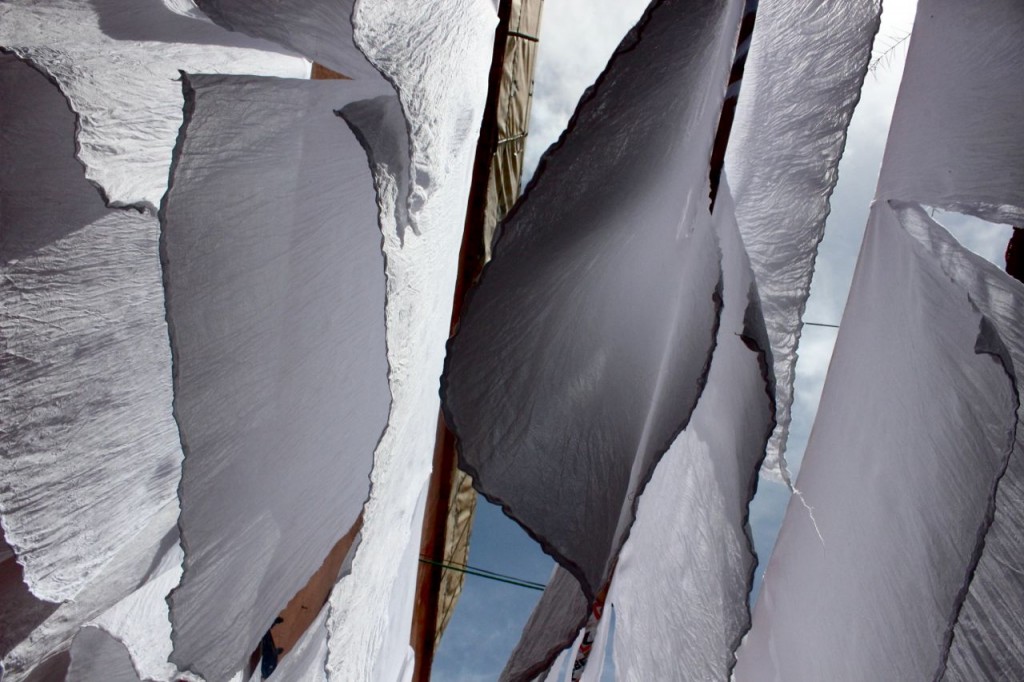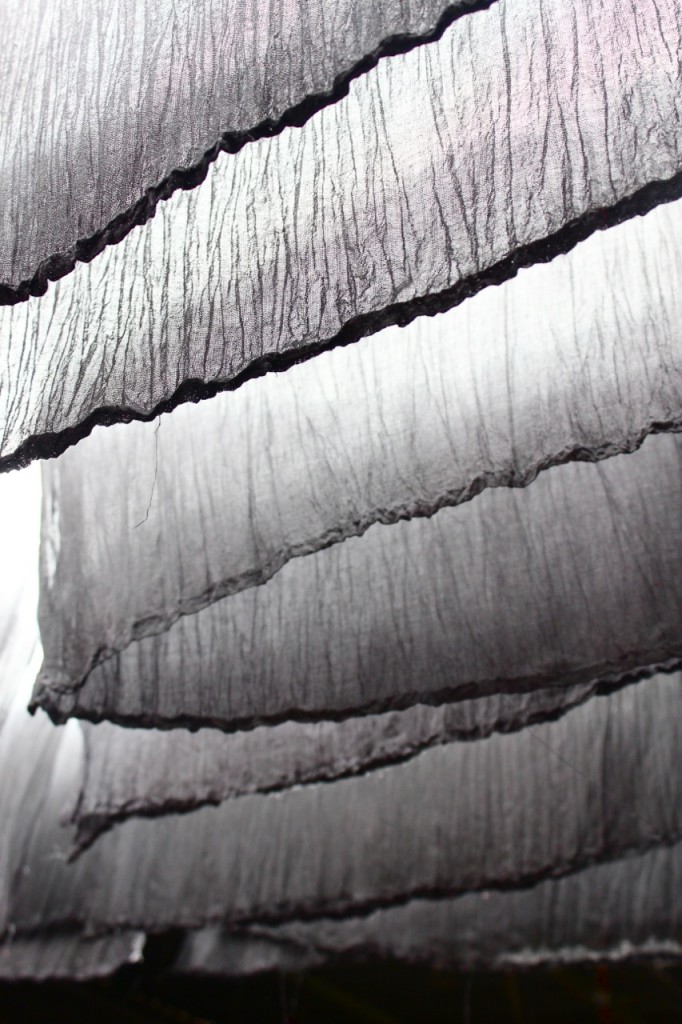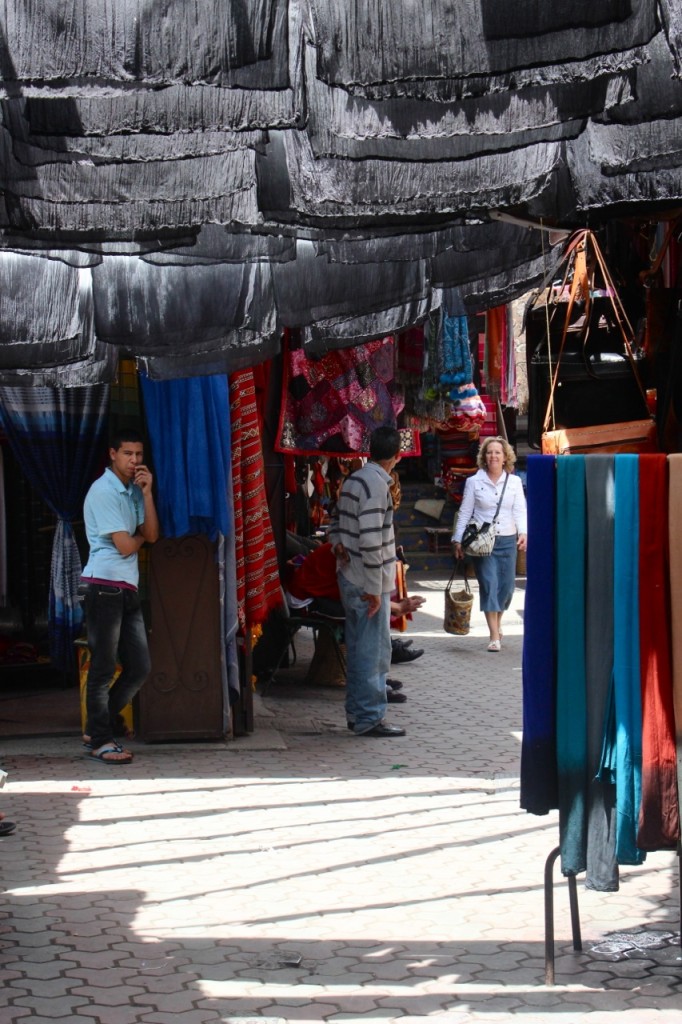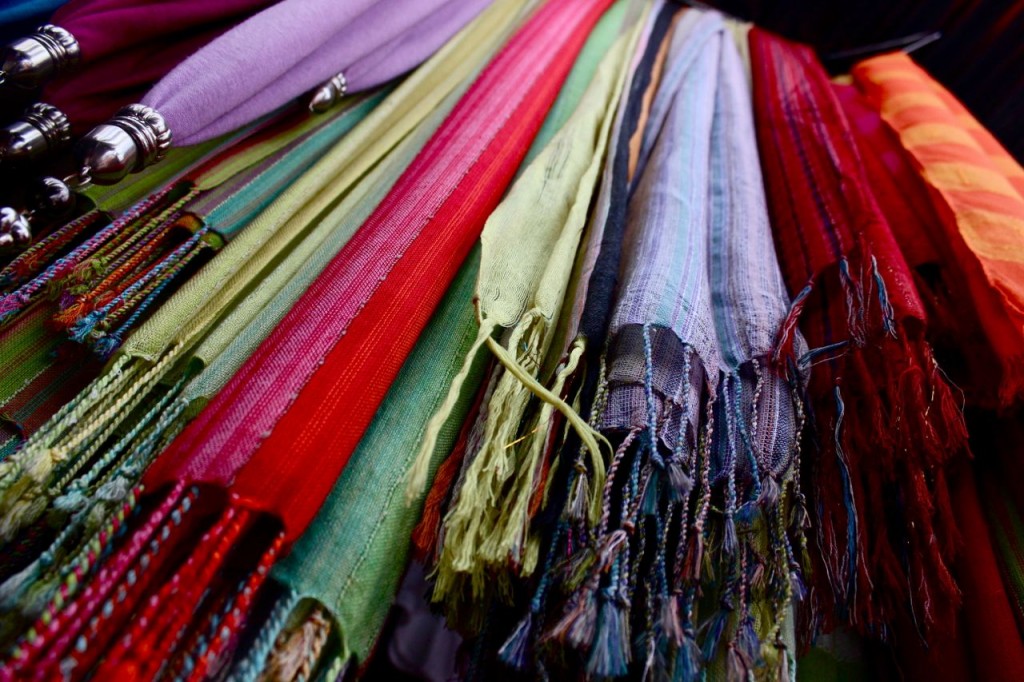 Before I leave the market, Aziz wraps a cobalt blue scarf deftly around my head, twisting it once, twice, tucking it here and pulling it there. I wonder how many times he's done this, how many heads he's wrapped. Ignoring the lump of tension in my throat, the yet-unresolved conflict, I smile, play along, pause as he insists on taking a picture.
Even still, I don't buy the scarf.
Thanks for reading,
Candace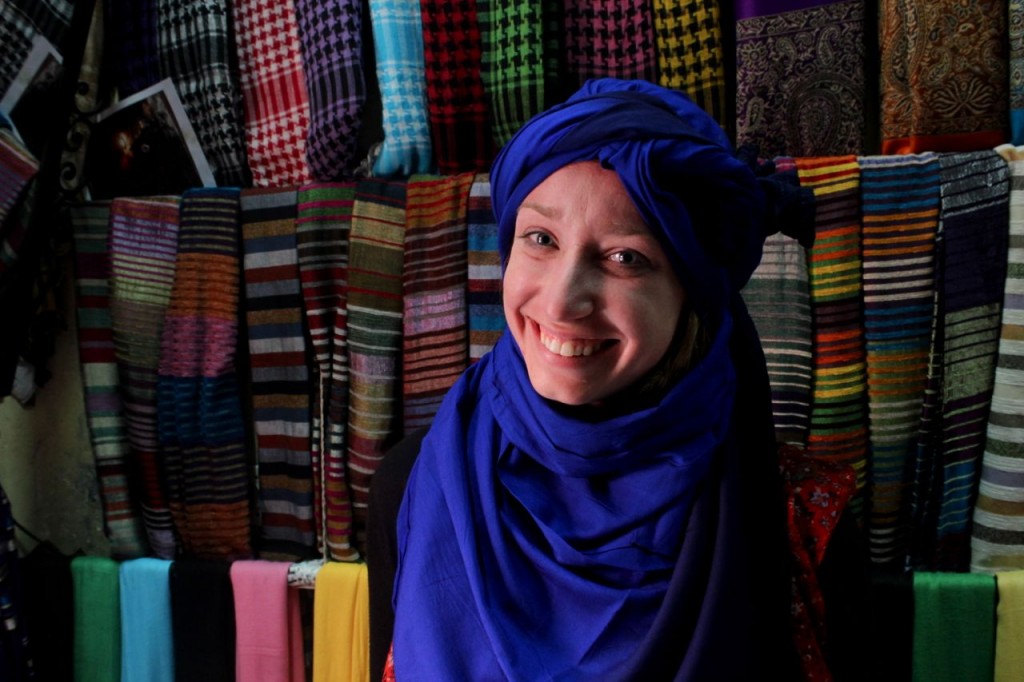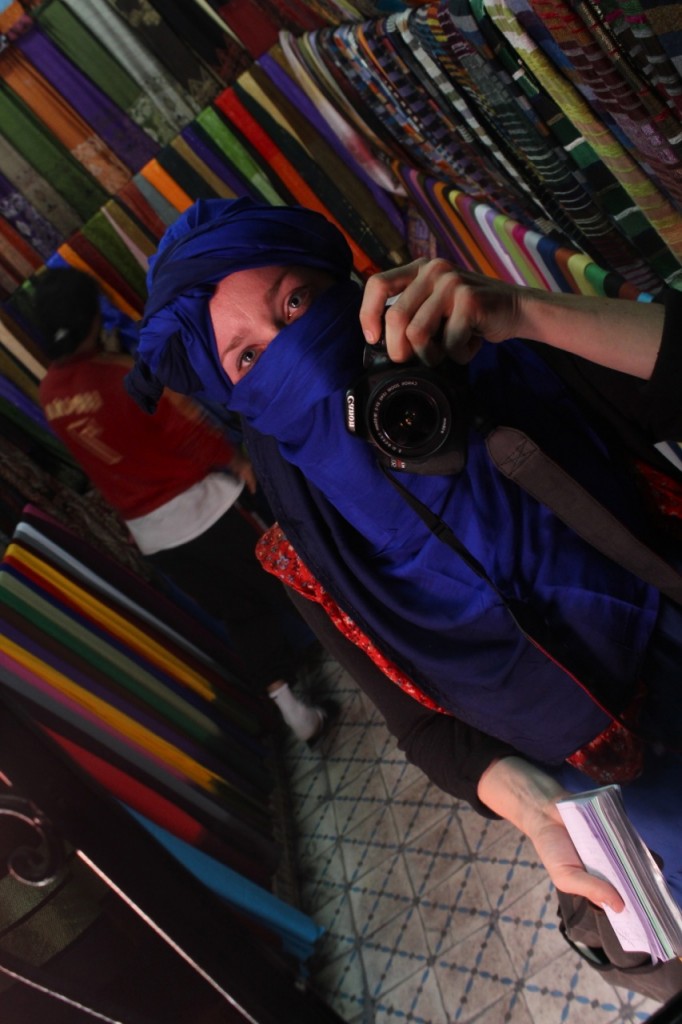 Have you ever felt a similar tension while traveling?