made's "secret beach": on nusa penida, travel, and the delight of discovery.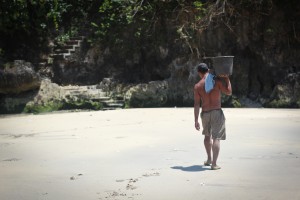 Made rises slowly from the turquoise waters of Crystal Bay like some kind of comical sea monster; all I can see at first is his shape, silhouetted by the noonday sun.
As my eyes adjust, I make out the mask pushed halfway up his forehead, the snorkel cocked sideways by his ear.
He carries folds of netting in his arms, water rushing out of it as he walks up the beach, and there's a neon yellow spool of fishing line tied to the drawstring of his soaking shorts.
"No fish," he says to me, although we haven't yet met. "Too small." He holds up his pinkie finger to demonstrate size.
I turn over on the towel on which I've been sunbathing, sit up, and introduce myself, with a hand held to my eyes to shade them.
"You come by boat?" he asks, motioning to the dozen or so vessels currently moored in the bay.
"Motorbike," I say, vroom-vrooming the air with both hands – a motion I can't ever imagine getting old.
He seems surprised to hear I'm staying on Nusa Penida, an island about ten miles off the southeast coast of Bali; most tourists come on diving daytrips from the mainland, or from an adjacent island called Nusa Lembongan. As I give the beach another glance, it's also hard for me to believe I'll be calling it home for the next five days.
Made points to a set of stone stairs built into the hills to our left. "You go to Pandant Beach?"
"Where?"
"You take stairs."
"How long?" I ask, as if I'm on some kind of schedule.
He writes the number thirty in the sand with one finger. "Come, Made go too."
We stand, brush sand from our bums and legs, and start walking, pausing at a little freshwater stream so he can rinse the salt from his skin. Made teaches me words in Bahasa Indonesian as we walk – panas for hot, hujan for rain, and air for water (I was confused too, but when pronounced it sounds like ire).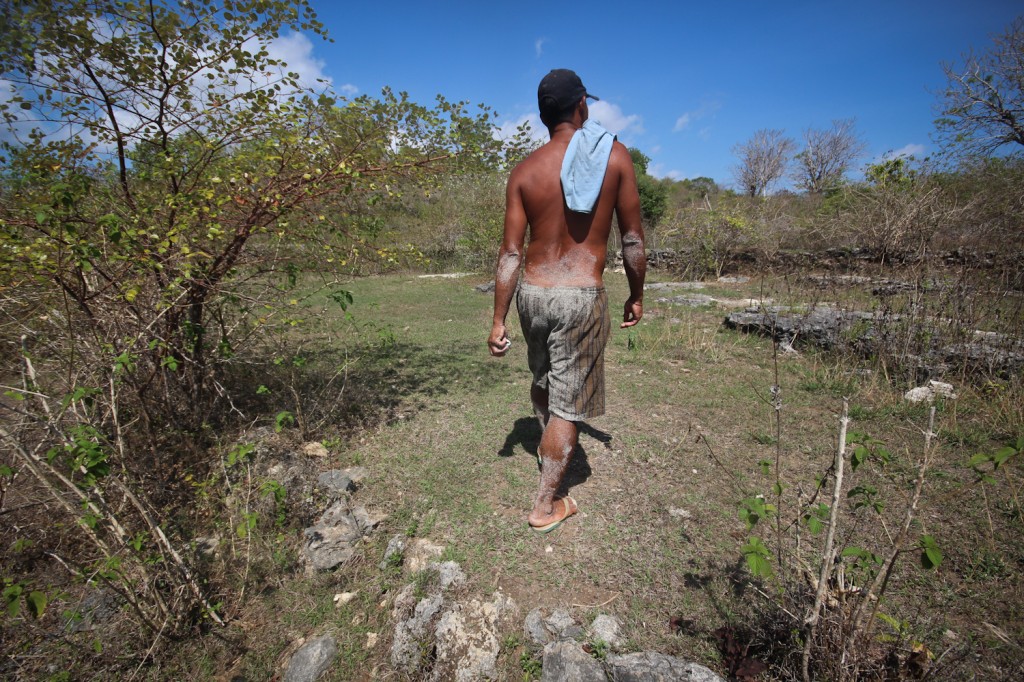 The stairs lead up, up, up, the idyllic landscape of Crystal Bay turning to terraced farmland, layers of dark soil held up by rocks pieced together like a jigsaw puzzle. The farther we walk, the farther we seem to be heading away from the coast.
"You sure this is the right way?" I ask, doubtful at first, a little fear beginning to gnaw deeper inside me. As a solo female traveler, you never let your guard all the way down, no matter how trusting someone might seem.
But Made doesn't stop, clearing the path as we walk, bending back bothersome branches out of our way. We cut across a high cliff, over more terraces and down little ramps that have been built into them. We start to descend again; more stairs appear and I relax. At times, whole trees have grown sideways across the path; in my mind, we're discovering this for the first time.
And then it appears – a sweeping cove of deep cerulean blue, piercing the island's edge like a dagger. Where there might have been coconut trees is only brush now; the hills surrounding the beach aren't particularly attractive on their own, but I have the sense that they serve to guard this precious space; a hedge against settlement.
There are no thatched-roof warung shops here; no sarongs for sale or massages on offer.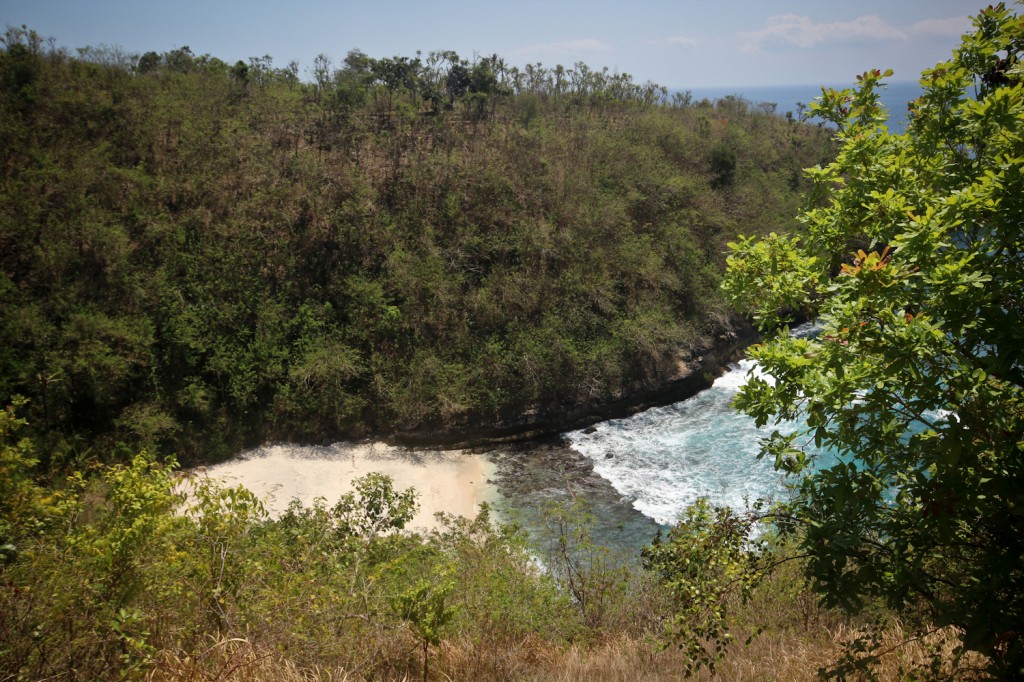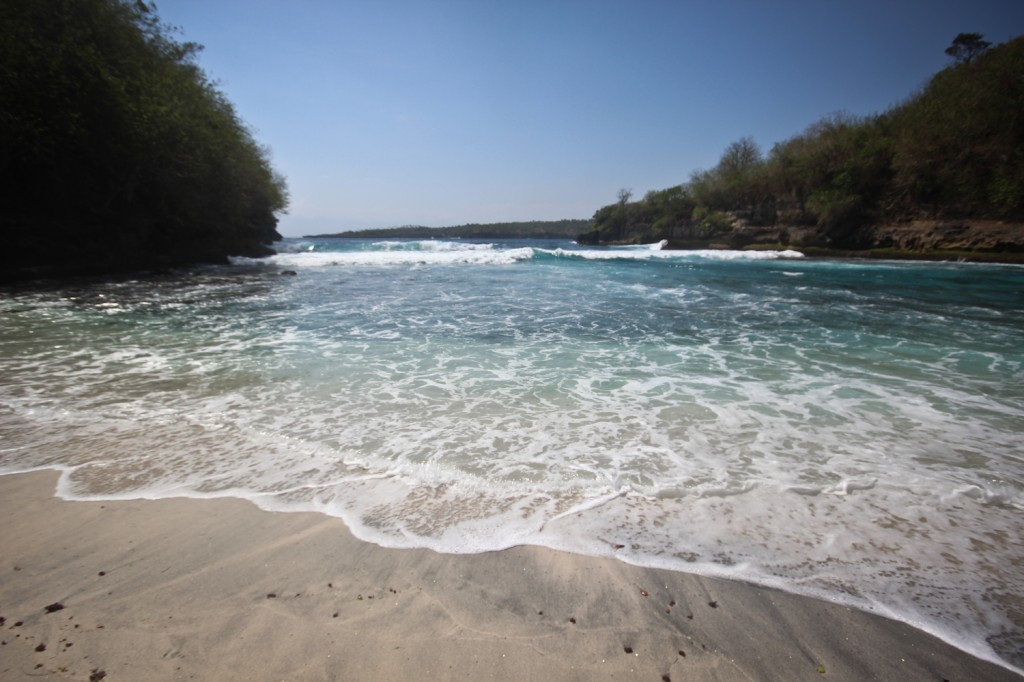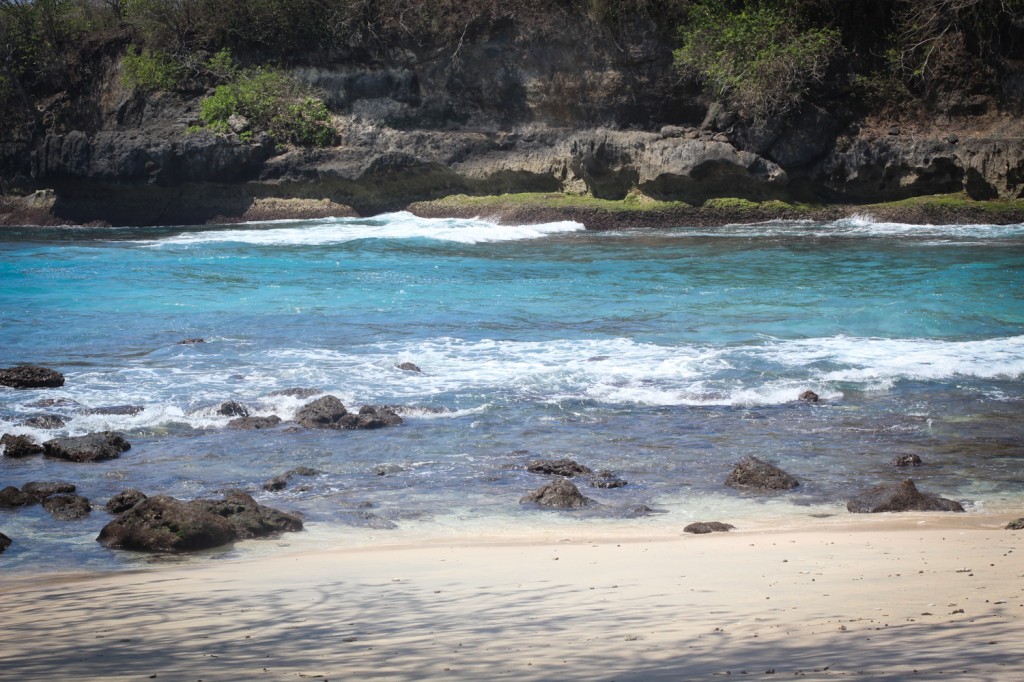 While I exult in the natural beauty of the scene, I exult furthermore in the gift Made has given me – the gift of solitude. The gift of space. The gift of an illusion – of being able to imagine that I'm the first one here. That the only footsteps around are our own.
For me, one of the greatest delights of travel is discovery. On the main island of Bali, my heart sunk with the reality that there was seemingly nothing left to uncover. A million people had gone before me (probably millions thanks to Eat, Pray, Love), and a million more would come after me.
But here with Made as my guide, I can pretend I'm the first and get away with it. And yet I never take the illusion too seriously, or overlook the irony that I wouldn't have made it to Crystal Bay in the first place without my guidebook. Indeed, when I mention Pandant Beach to other locals later on, they'll nod knowingly, "Ah yes, the secret beach."
Anytime a place is known as Secret Beach implies that maybe it's not really so, well, secret.
As I swim, Made collects cowry shells, which he'll thread on strings and sell to tourists. The water is the blue of glaciers and icebergs – a blue so pure and untouched it pains your soul. The swells are strong, crashing close to the shore, and when I swim past where they break, I get swept out several meters within seconds. I wave to Made on the beach and he motions for me to swim in.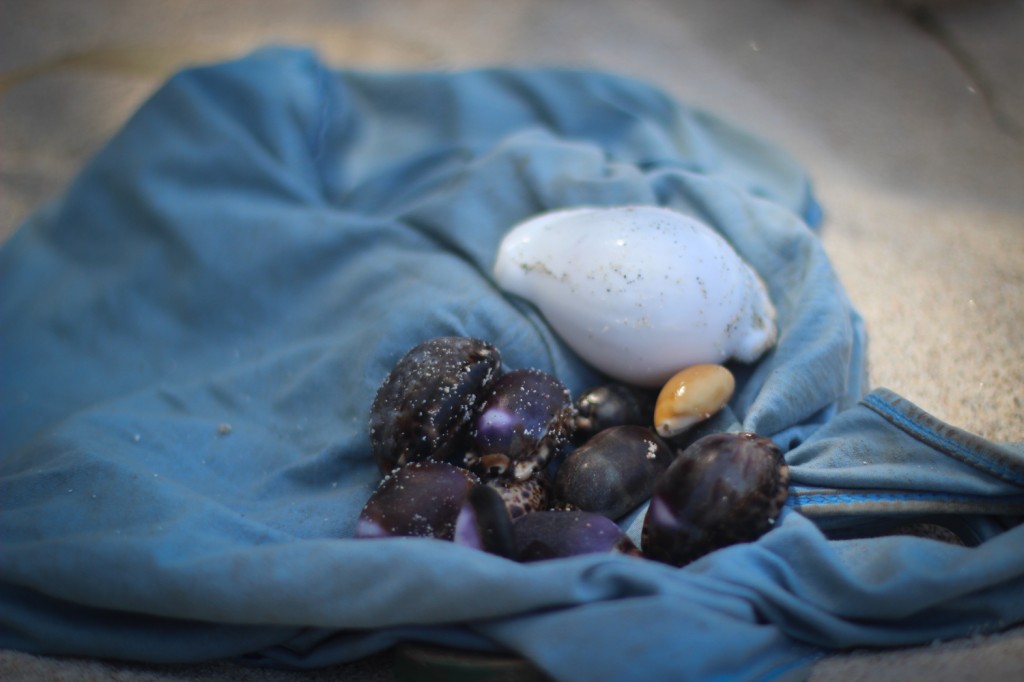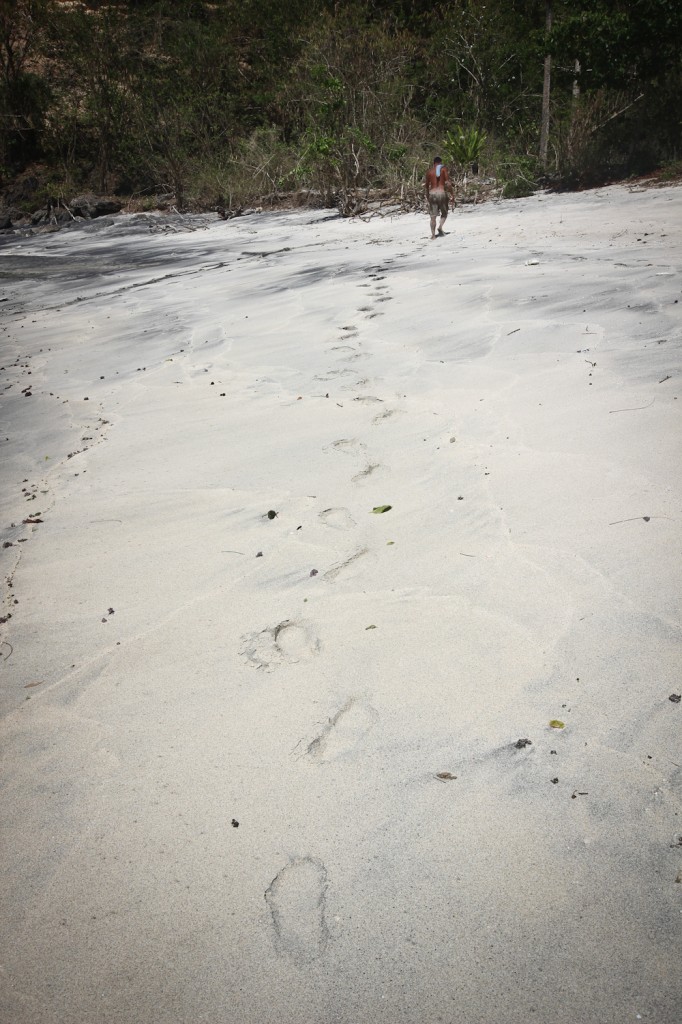 When we go to leave, Made picks the path up immediately from among the trees and overgrown brush. We begin the steep ascent up uneven stairs, bow our heads beneath prickly branches, and brace our feet against scree. At the top of our climb, we both pause and look back down on the cove.
I sigh, already mourning the end of my time here. Made lets out a similar sigh. "Bagus."
My last word for the day: Beautiful.
What are your travel tales of secret discoveries? I'd love to hear them!