grateful in goa: or, the greatest gift we can give ourselves.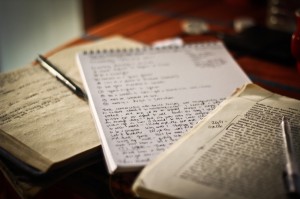 Every morning I wake to the sound of the fan whirring above my head.
It's hung quite high in my peaked ceiling, so that it doesn't actually do much in the way of cooling the air; mostly it just ruffles my lavender mosquito net as though a gentle breeze were passing through.
Four steps later and I'm in the kitchen. The first thing I do is open my front door, let the outside in like an old friend. I fry two eggs, toast two pieces of bread, and then put the saucepan on to boil, for my two cups of coffee in my tiny red mug.
Apparently, my mornings here in Goa start best in pairs.
I read for an hour over this breakfast of matching sets, switching between novels and non-fiction. I can't seem to get enough to read these days, just like I never feel like I've had enough to eat. There's something in this salty, balmy air that has revved up my appetite on all levels.
I say hello to Kalesha, a neighborhood dog who now arrives on my doorstep like clockwork, and to Navita and Nidhi, my landlord's beautiful wife and sweet nine-month-old daughter.
And then I put the book I'm reading that day away and get out my book.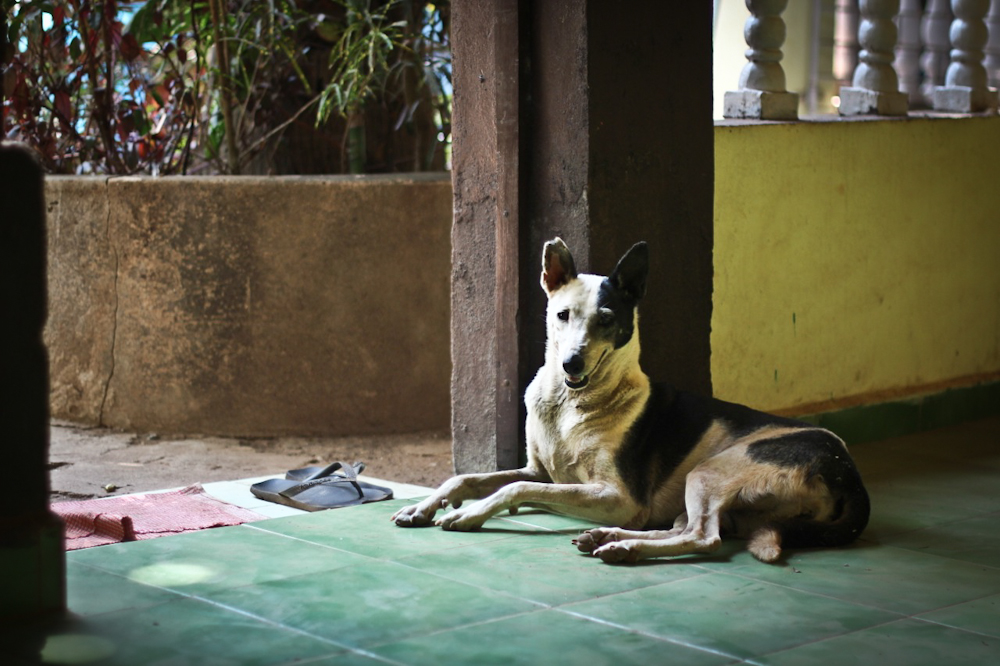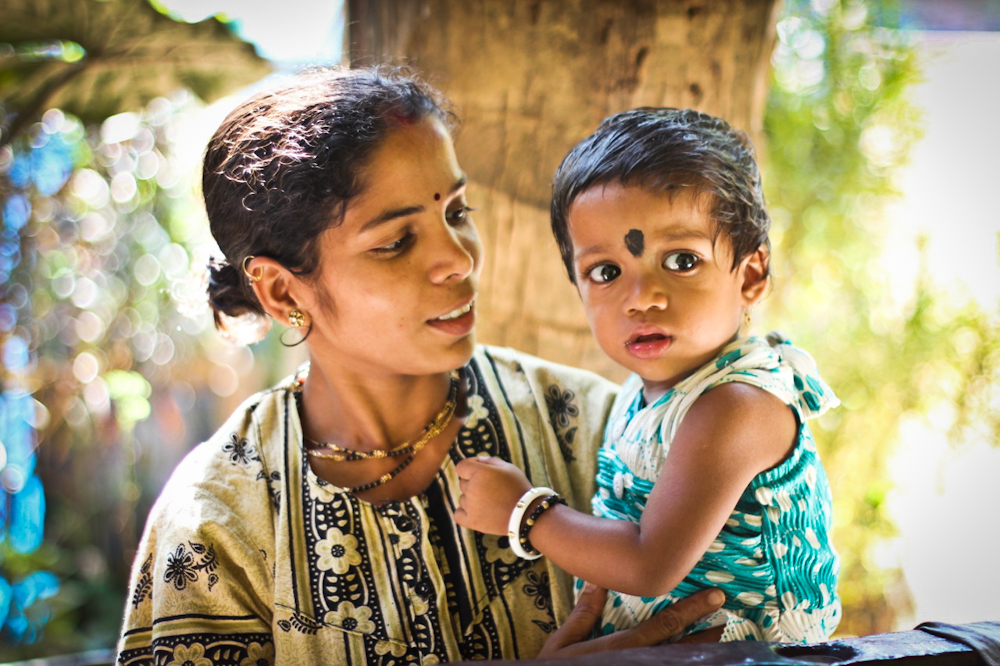 For the next four hours, I'm "working on my book," but depending on the day, that could mean different things.
Best case scenario: I'm actually writing, in the zone, feeling a chapter come together. Worst case scenario: I'm staring at my screen, screaming, "THIS IS $@#!," and scrunching up not just the page but the whole premise into a virtual ball, to be thrown into the trash can that is my external harddrive.
(That happened Sunday, by the way).
At noon, I put the saucepan back on for two cups of tea, and at two o'clock, I get up and change out of my writing clothes – by which I mean the clothes I slept in, by which I mean my pajamas – and into my swimsuit and navy blue dress. I put on my sunglasses and set out for the beach.
My flip-flops broke two days ago, so for the first half of the walk I pick my way carefully along the gravel road. But then I come to where the path descends towards the first cove of Palolem Beach and the gravel gives way. I walk with more confidence, the sand soft beneath my feet.
Once I'm in the water, I do the breaststroke, a few spurts of freestyle, or I might stop to tread water, anything really to – in the words of my doctor in a particularly embarrassing physical appointment last year – "get my heart rate up." I've never been into exercising, okay?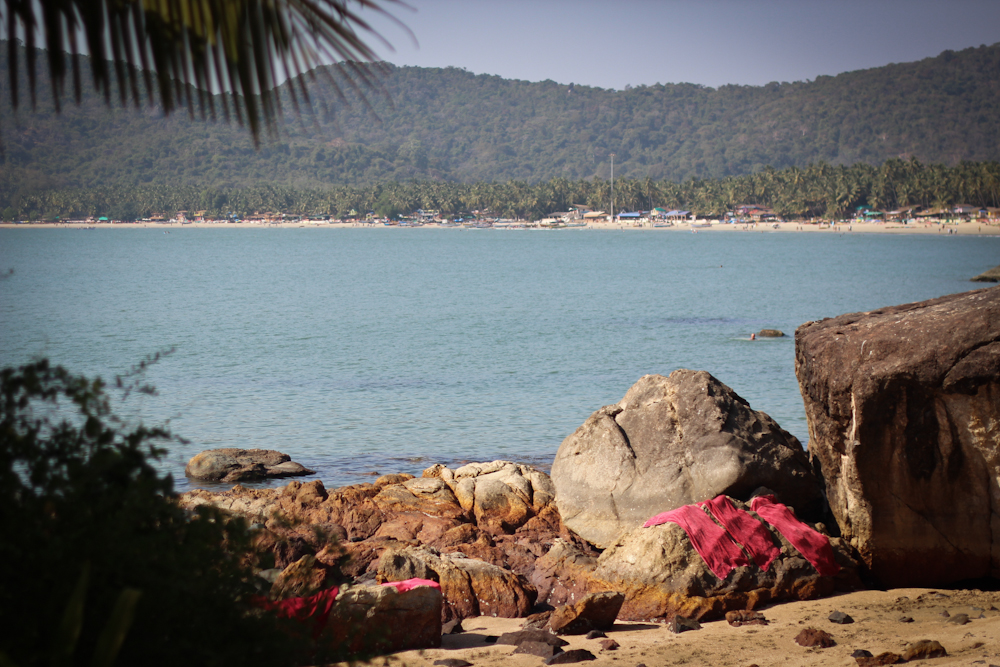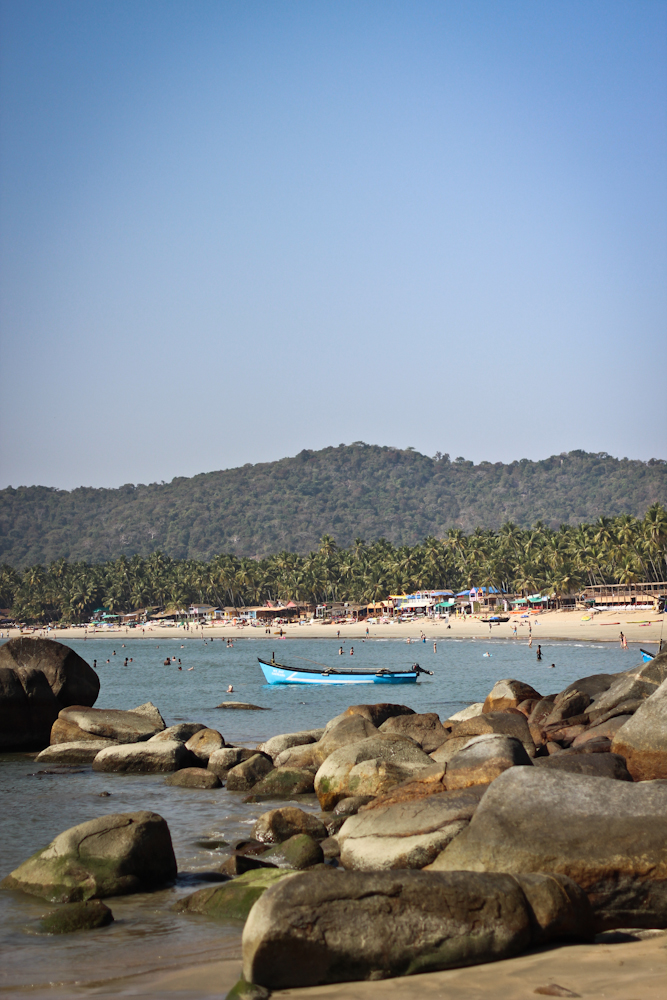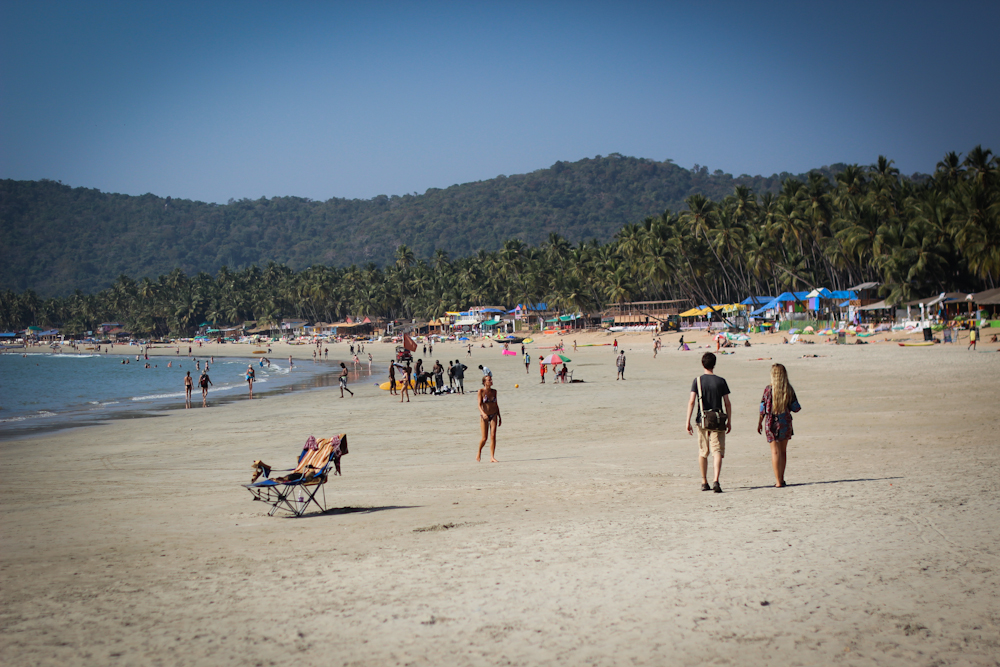 And usually it's right then – as my face is turned to the sun and my arms and legs are moving in great big circles through the Arabian Sea – that it hits me, every day: This is my life. I'm like Drew Barrymore at the end of 50 First Dates, having to be reminded of her story every day before she can actually get up and live it.
It all comes rushing back to me – the two fried eggs, the two cups of coffee, the delicious, uninterrupted hours that I get to spend with my book, the fact that I live five minutes from the sea and can submerge myself in it every day, that I can walk its shore, letting the saltwater dry on my skin – all of it hits me, every day, as profoundly as it did the day before, and it's all I can do not to throw my hands up to the sky and say thank you.
Thank you, thank you, thank you, thank you.
Because these five weeks in Goa – two of which, I realized yesterday with horror, have already gone by – are nothing short of a gift: one I would say is the greatest gift we can give ourselves. The chance to live the life we are made to live, the chance to work at our passion, the chance to do what we love.
It's a gift and I don't feel like I deserve it. But it's exactly what I hope for my family and friends, and what I hope for you, too – that we would each be able to give ourselves this gift.
In three weeks, I will leave Goa, with my skin a little darker, my feet a little tougher, and hopefully my book a little longer, but most importantly, I will leave with the awareness of what doing what I love looks like – and a promise to myself to never settle for anything less, anywhere else.