From Prague to Petra: Introducing my next sketching trip!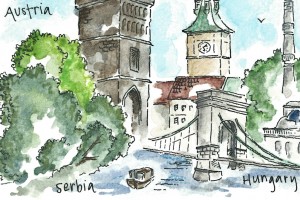 "I am no longer afraid of becoming lost, because the journey back always reveals something new, and that is ultimately good for the artist." 
― Billy Joel
It's a sleepy Wednesday morning on Vashon Island and mist hangs over the trees surrounding Quartermaster Bay like a veil, serene and translucent.
I've come to this little island off the coast of Seattle with my dear friend Erin, whom I met at a blogging conference in Copenhagen, trekked across Spain with on the Camino, and happily hosted in Delhi last November. Life – and the world – has this magical way of bringing us together, again and again.
We now sit across from each other at Erin's grandmother's dining table, eating clam chowder and working on our blogs – the very blogs that first helped our paths to cross.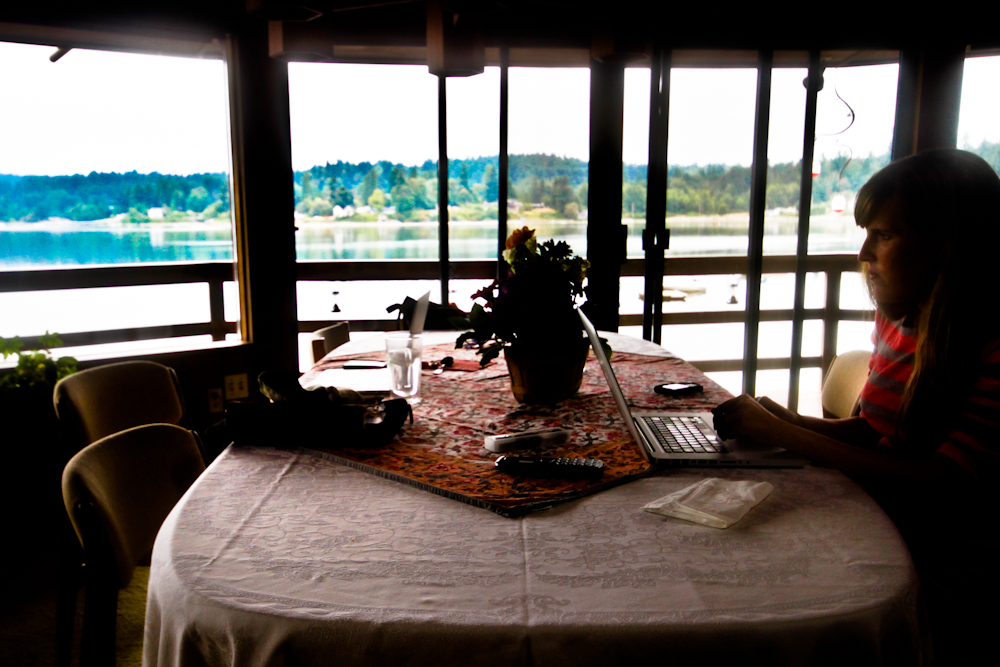 What I'm most stoked to be working on, here on an island in the Puget Sound, is my next sketching trip:
Sketching Eastern Europe and the Middle East: Ten weeks. Nine countries. One sketching adventure from Prague to Petra.
I mentioned it briefly last Friday, but I now want to tell you a bit more about the journey to come – not only about where I'm heading this September, but also about how you can follow along and share in the travel sketches while I'm there.
The itinerary
Six weeks sketching around Southeast Asia and Japan felt like a daunting enough task, so to help keep this upcoming trip somewhat manageable, I'm breaking it up into four parts:

Join me on the journey!
My absolute favorite part of Sketching Southeast Asia and Japan was sharing the journey with you – whether that was through sketch stories here on the blog or through more in-the-moment updates on The Great Affair's Facebook page – so the plan is to carry on with more of the same for this trip:
Blog: Subscribe here for free updates about when a new sketch story is live on the blog – look forward to two travel sketches a week!
Facebook: 'Like' our Facebook page for daily updates from the road – especially for photos of on-location sketching sessions and memorable encounters.
Twitter: Every journey deserves a good hashtag, so keep an eye out for #SketchingEMEA (which is apparently a pretty recognized acronym for Europe, the Middle East, and Africa…there are sadly no African destinations on my itinerary, but it sounds a little better than EEME!).
I'm full of ideas for how to compile the sketches and stories together after the trip (I'm thinking even bigger than Beneath the Lantern's Glow!), but for now, I'd simply like to invite you to join me on this next sketching adventure, starting September 2nd – I have a feeling it's going to be good.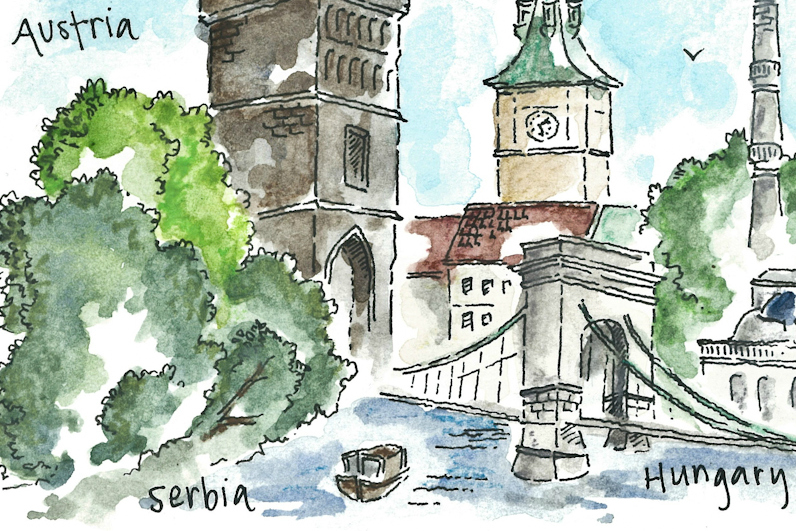 Have you been to any of the countries on my itinerary?
As you can *possibly* tell, there isn't a lot that is set in stone yet, so I welcome any suggestions or recommendations you might have – especially for places that would be good to sketch!