New Here?
Let's go fall in love with the world.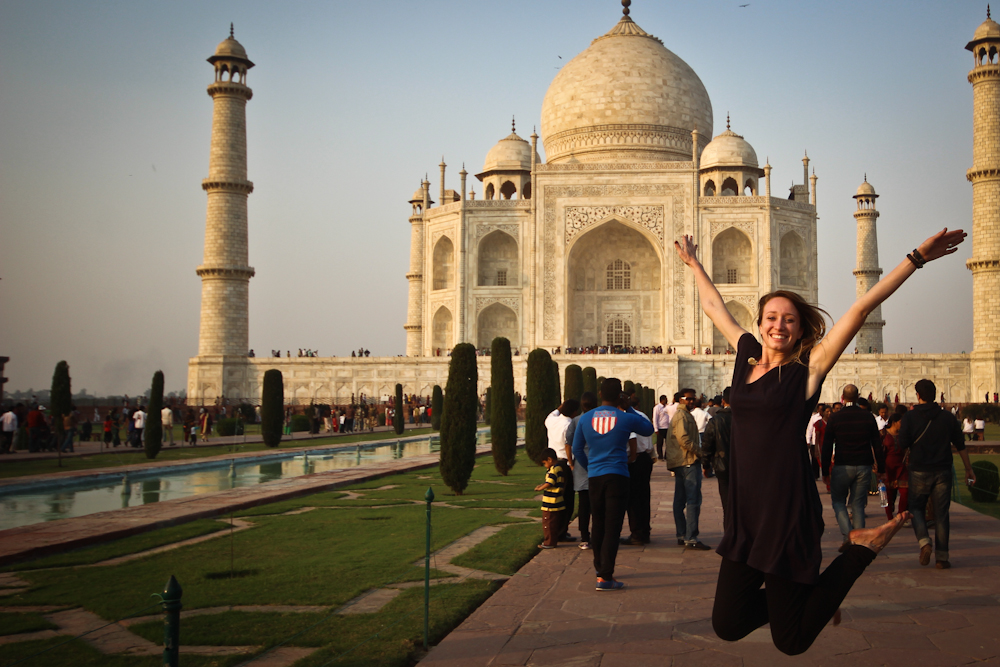 Bienvenue, namaskar, selamat datang…or just, you know, welcome! That's me in front of the Taj Mahal for the second time, and that is just how stoked I am to be seeing you here.
As you might have read on the About page, my name is Candace, and I'm a 27-year-old writer, photographer, and sketch artist. This blog is the point of convergence for my three passions in life (three if we're not counting my passion for masala chai, that is), and I hope it inspires you to fall in love with the world and the adventure it offers.
I've been running The Great Affair since 2008, so there's a fair amount of posts built up in the archives (think of it as the blog's scary hall closet you try to never open). However, here are a few stories to get you started, organized around the four threads that weave through my writing the most:
On seeing the world:
On having adventures:
On sketching from the road:
On living boldly:
Conversations with Micaela: a 4-part series about travel
Also: to help break down the various topics I cover, all of the posts on The Great Affair are divided into four categories, which can be easily found if you hover over the "Great Reads" tab on the main menu:
Get in touch and follow along:
I'd love your company elsewhere across the interweb:
Also, please feel free to send me an email at candacerardon@gmail.com or message me through the contact page.
Thanks again for stopping by and I hope to see you here again.