one foot in front of the other: walking the camino de santiago.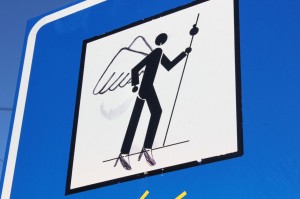 "What does it mean to be a pilgrim?"
"How should a pilgrimage be taken?"
"Why all this walking nonsense in the first place?"
While walking the Camino de Santiago pilgrimage trail across Spain earlier this year, those questions – and many more, usually having to do with when and where I could stop for my next coffee – were running constantly through my mind.
It's been a few months now since I hung up my hiking shoes for the last time (or rather, abandoned them in our albergue in Santiago), but I was reminded of my questions again this morning after reading Nipun Mehta's commencement speech at the University of Pennsylvannia (thank you, Sherry Ott, for the link!).
Titled Paths Are Made By Walking – after Antonio Machado's quote, "Travelers, there is no path, paths are made by walking" – charity founder Mehta shared with the graduates about the time he and his wife walked 1,000 kilometers (620 miles) across India. They planned to live on a dollar a day between the two of them and rely on the kindness of strangers for the rest. He says:
"Pilgrims place one foot firmly in front of the other, to fall in step with the rhythms of the universe and the cadence of their own hearts. For us, this walk was a pilgrimage — and our goal was simply to be in a space larger than our egos, and to allow that compassion to guide us in unscripted acts of service along the way."
He calls the pace of walking "the speed of community," something I too noticed as the Camino would often lead us through farmers' backyards, our muddy tracks passing villagers at work in their barns and pastures.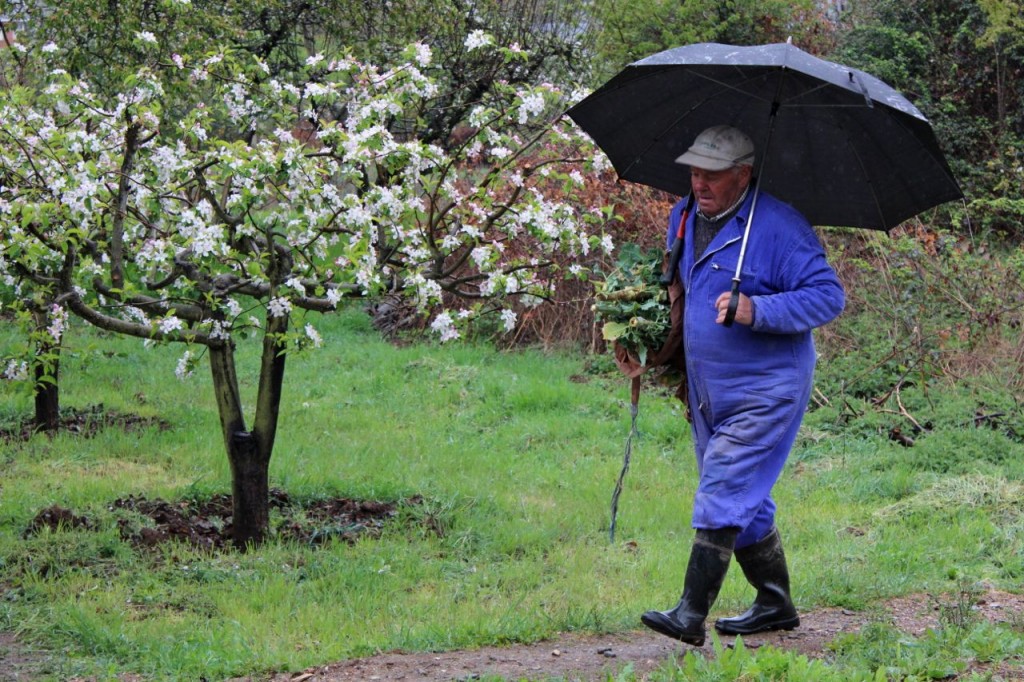 In addition, Mehta offers an acronym he came up with after his uncle asked about what he'd learned on the walk:
W – Witness
A – Accept
L – Love
K – Know Thyself
I won't begin to sum up the rest of his talk here, but I seriously encourage you to take a few minutes and read it here. I've only just begun to process all that my time on the Camino showed me – and I'm not sure I'll ever reach any conclusions as neat as Mehta's beautiful acronym – but I wanted to share his thoughts with you…and maybe a few more photos from my own experience walking across Spain.
 So what does it mean to be a pilgrim?
I still haven't found the answer, but I think it starts with simply taking the time to walk. Putting away our frequent flyer cards, leaving the car at home, seeing the world at a pace we can actually process. You know, slowing down.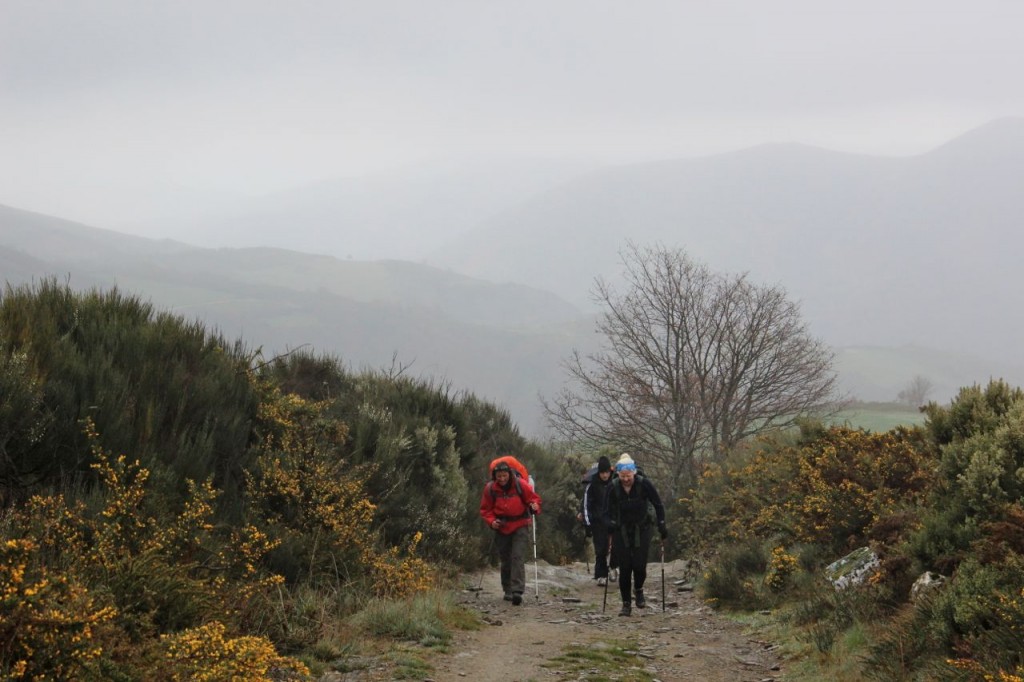 Being a pilgrim is about looking beyond yourself.
Thinking about the ways you can reach out to those around you – even leaving notes behind for those who come after you.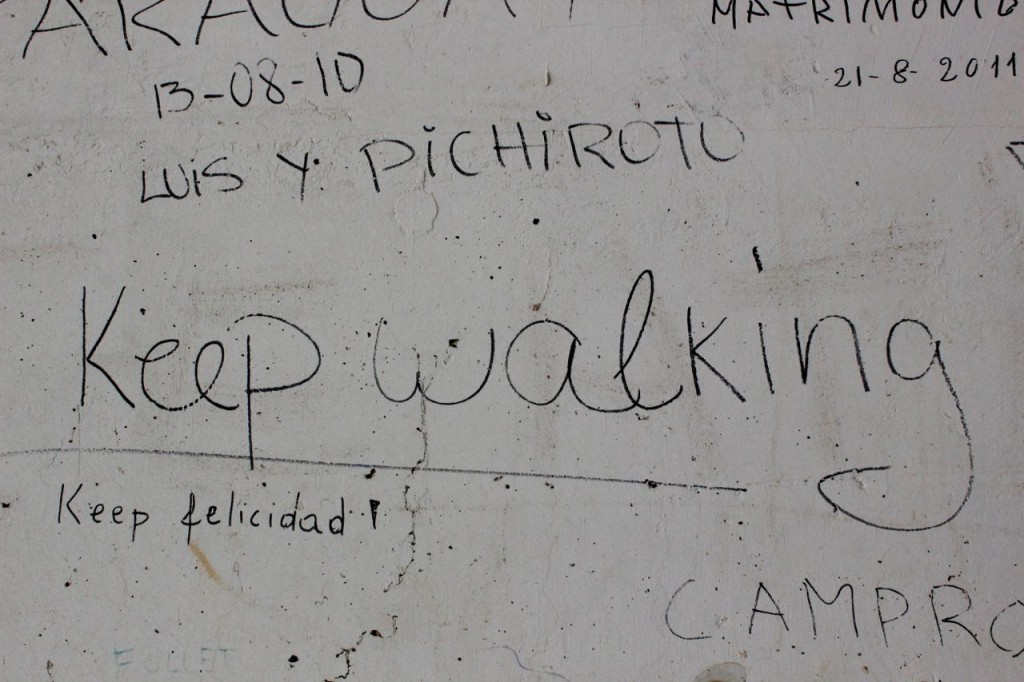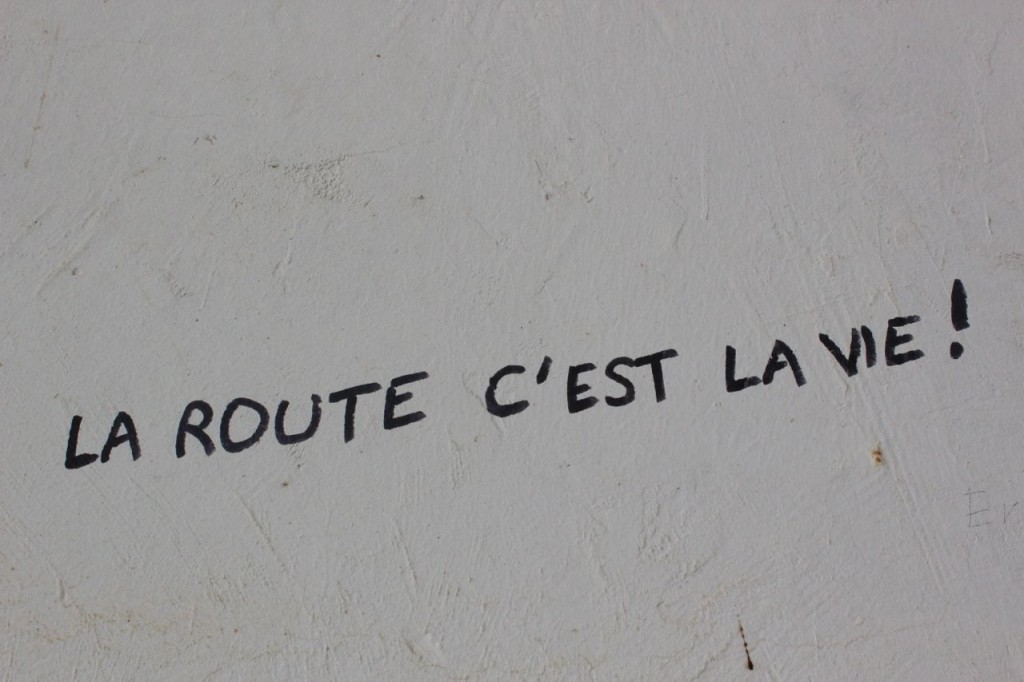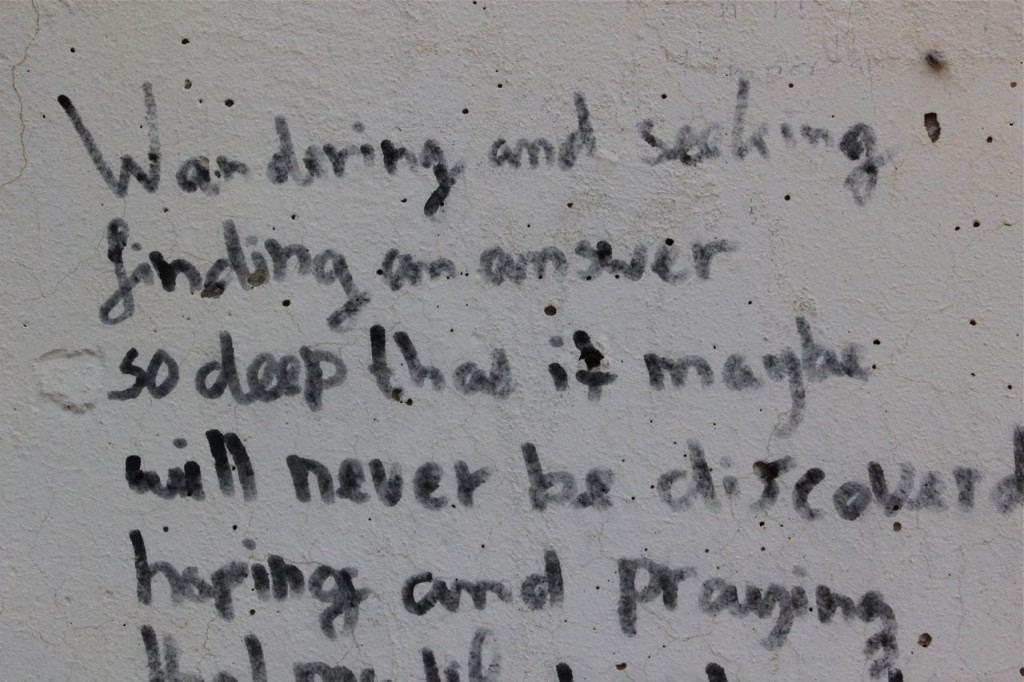 Taking the time to notice the little things, especially in nature.
Like a solitary poppy, a gossamer layer of mist stretched out across the mountains on Easter morning, or glistening drops of rain hung on a tree like Christmas ornaments.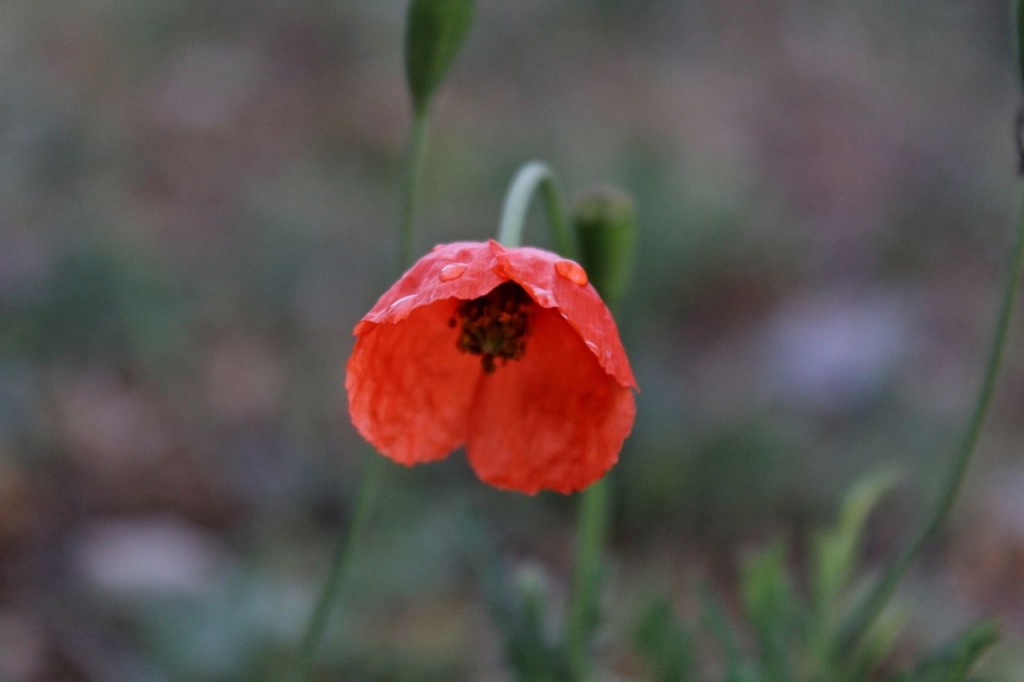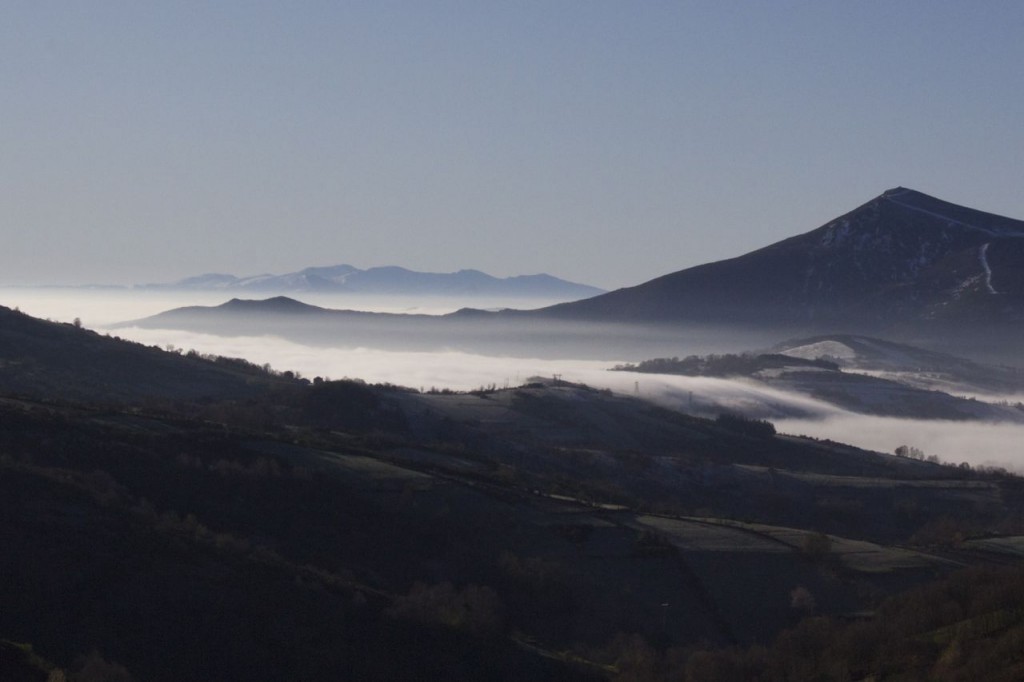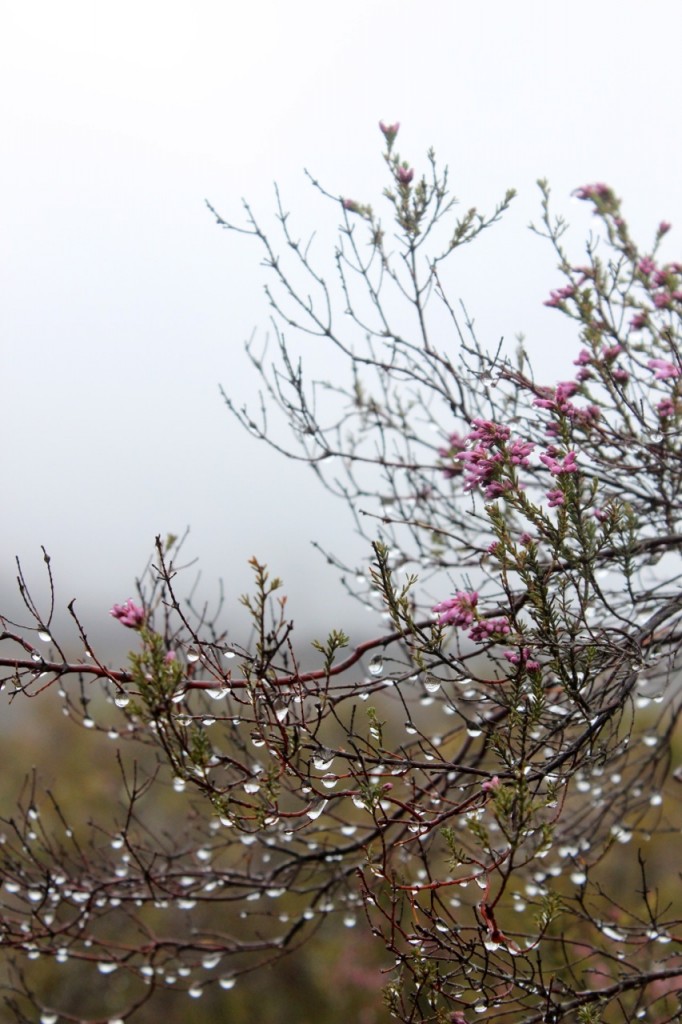 And realizing there's power in putting one foot in front of the other.
Even when you don't want to. Even when you can't help but think, "What's the point again?" Trusting that the journey you're on is the right one and all this walking will get you somewhere in the end.
Thanks for reading,
Candace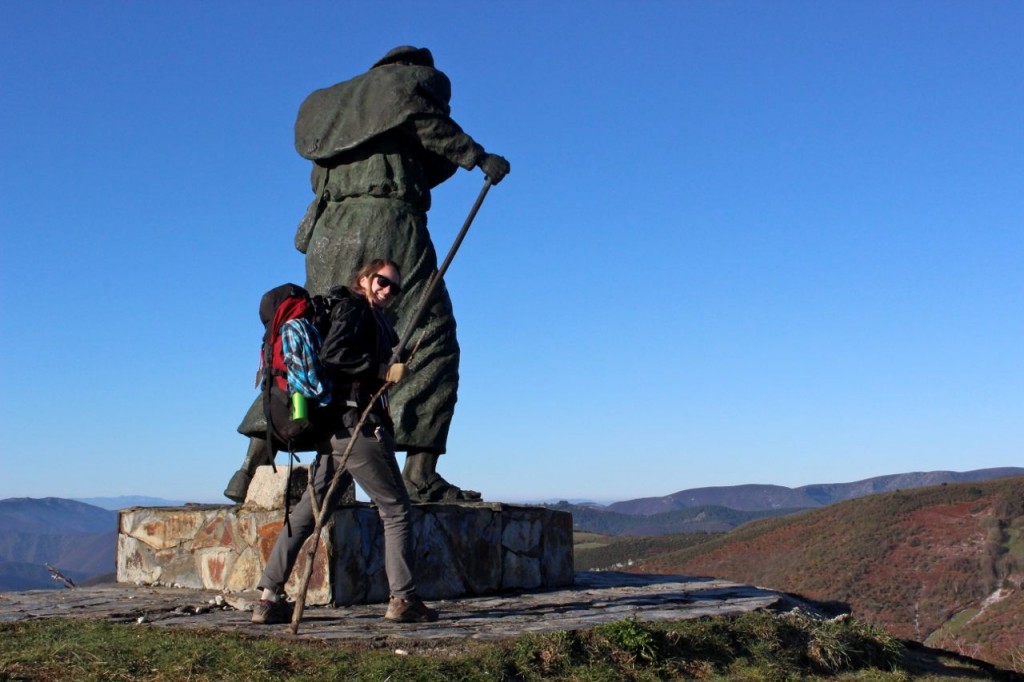 What does being a pilgrim mean to you? Would you be interested in walking the Camino de Santiago?
And to read more about my time on the Camino, check out my article in the latest issue of WildJunket, "See You on the Way."