mumbai magic: happy new year from bombay!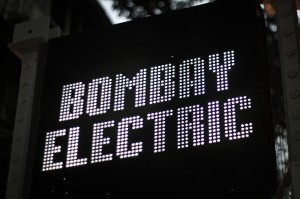 It's a balmy Sunday night in Mumbai and I step off the bus with a crisp 500-rupee note in my pocket.
I've spent the last twelve hours with 31 other backpacking foreigners on an Indian film set. Now, with the payment for our first gig as a "Bollywood" extra in hand (it feels slightly disingenuous to call a soap opera in its first season Bollywood), we've been released.
After being inside all day, the night feels cool and dark and alive.
On the way home, I pass Leopold's Café – a Colaba classic and Mecca to any Shantaram-toting traveler in Mumbai. The place is bursting at the seams, but I decide to ask if, on the off chance, they have a table for one available.
And there, in the far back corner, tucked between tables of quite elegantly dressed Indian couples, is table #31, a tiny square thing with my name on it. Although I contemplate a celebratory Kingfisher beer, Raju from Bangalore – his brown eyes as gleaming as his finely groomed mustache – talks me into "warm apple pie with ice cream," with which it only seems fitting to order a service tea.
I'll be honest; this is the image of warm apple pie Raju painted in my mind: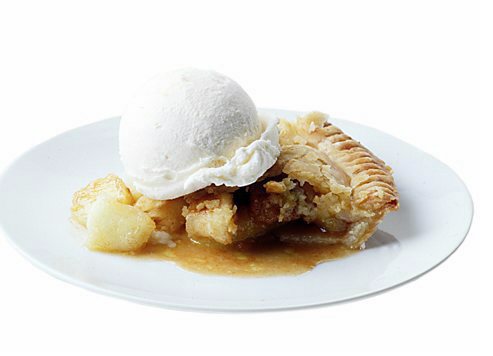 And here is what lovely Raju brought me: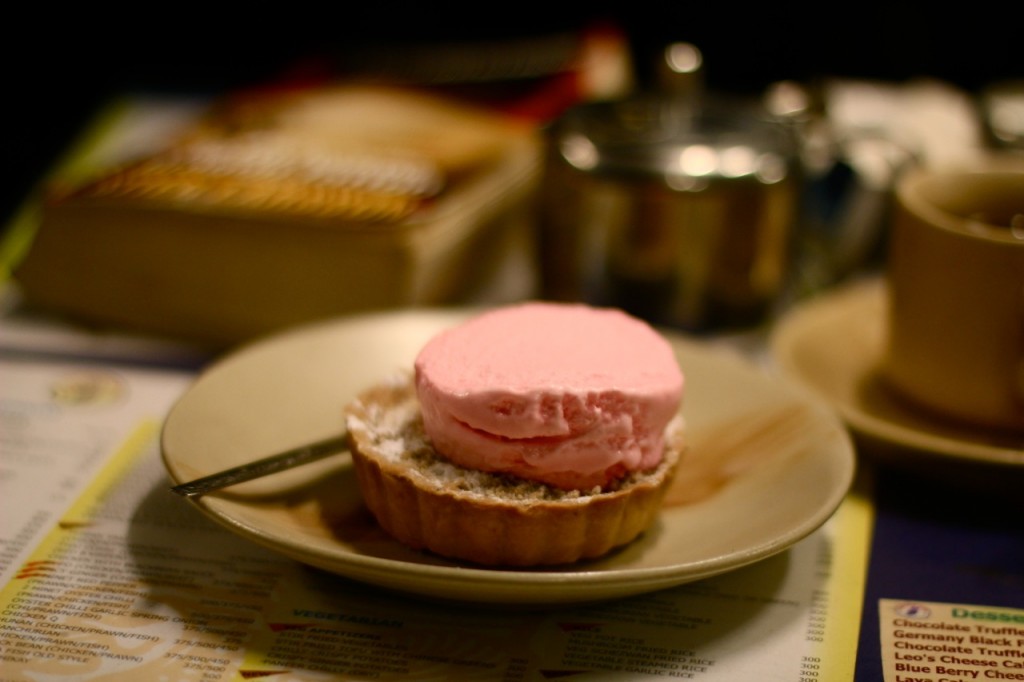 Pink ice cream aside, the pie is sweet, the tea is piping hot, and the steady hum and chatter of Leopold's customers is comforting – a perfect soundtrack to reading the copy of The Girl with the Dragon Tattoo I picked up in my hostel.
I've just turned to page 134 when I sense someone approach me. He introduces himself as William, from France, and would like to know if I'd care to join him and his friends at their table. I'm moved by this invitation and carry my backpack and cup of tea over. There is Caroline from Provence, Benoit from Montpelier, and William himself is "from the Alps."
Within minutes, we're sharing stories like old friends. Caroline and Benoit describe where they've traveled to over the last six months – an impressive itinerary stretching from Cuba and Bolivia to Hawaii and New Zealand – and I explain the exploits of the Rickshaw Run to them, as well as my new book idea.
But it's a question William asked when I first sat down with them that keeps circling in my head.
"You are not afraid to be alone?"
And his response later on, after I stand to leave and thank him for saying hello, gets me thinking even more:
"Well," he says, "we do not do it all the time, but sometimes why not? There is no risk."
But there is a risk, isn't there? To introduce oneself to a stranger, unsure of how they'll react. Or to ask for a table for one on a busy Sunday night, unsure of what all those other tables of friends will think of someone reading on their own. A risk, no matter how small, is still a risk.
I've thought a lot about what I want to say in my first post of 2013. Should it be a round-up of my top 12 places from 2012, like I wrote in 2010 and 2011? Should it be a post of my top 5 resolutions for 2013, like I did last year? Alas, every idea has felt like something I should write and not something I necessarily want to.
In the end, all I really want to say is this: Let's make 2013 epic. Let's take risks and do things that scare us and exhilarate us and live a year we won't regret. Let's order warm apple pie, even if there's a chance it will come with flamingo pink ice cream. Deal?
It's now late Monday morning and in a few hours, I have plans to meet up with Caroline, Benoit, and William again for dinner. I fell in love with this city last year; back on the streets of Bombay for a second time, I'm just as in awe of the possibilities they hold.
Mumbai, as it always seems to, has worked its magic yet again.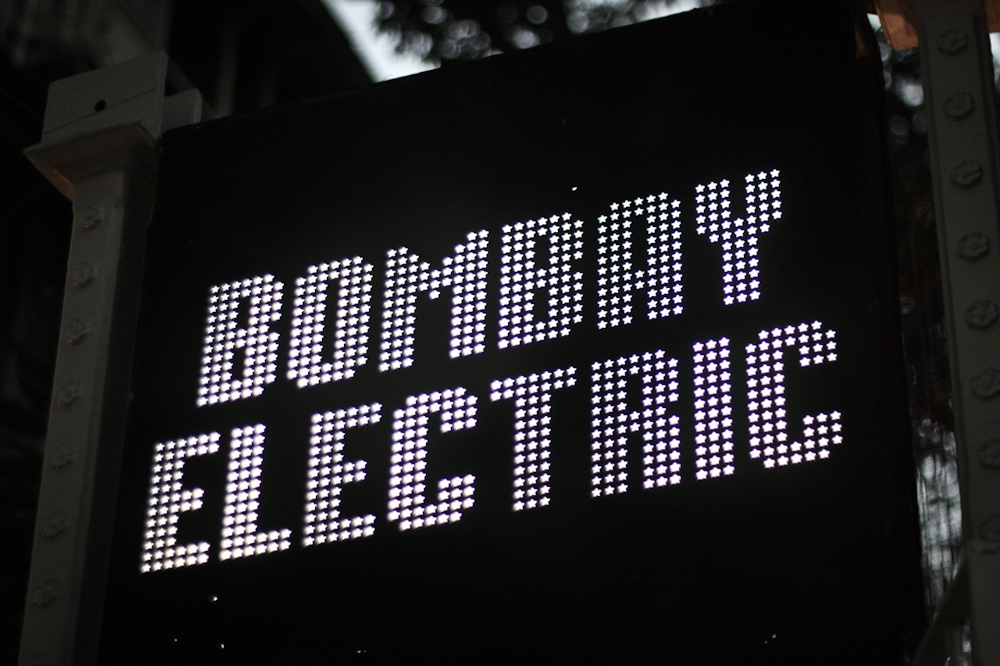 Happy belated New Year to you from Mumbai! I can't thank you enough for coming on this journey with me all year.
Apple pie photo used courtesy of the Drum and Monkey.